Halloween Do's and Don'ts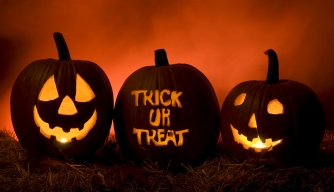 Do's
Dress up:
Even if you're in high school, make sure you still dress up. Halloween is a holiday not only for children but for adults as well. Everyone should express their childish side every once in a while.
Go Trick-or-Treating:
The fun of Halloween is going door to door and receiving free candy. Even if you don't dress up, you could still go and give out candy for your community. Make sure you don't miss this year's trick or treat.
Go to a Haunted House:
On the way, make sure to have a look out for haunted houses. A little bump in the night can't hurt anyone.
Have a scary movie marathon:
If you're to cool for Halloween you can watch a series of scary movies on Monday. You can watch movies such as Halloweentown(1998), Scream (1996) and Hocus Pocus(1993).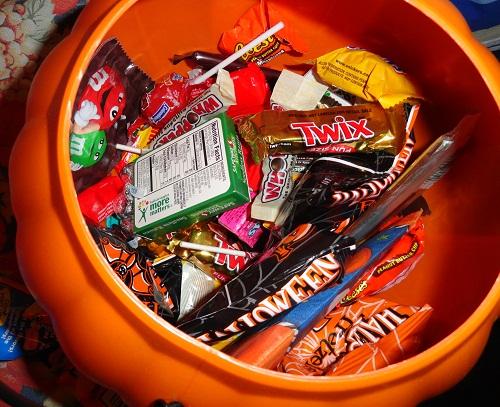 Don'ts:
Wear a costume you can't go out in:
Nothing is worse than being uncomfortable on Halloween night. When picking a costume, find something that will be comfortable for you for the whole night. Make sure you are able to move all of your limbs so you are able to trick or treat!
Take handfuls of candy:
There is going to be a lot of other kids on Halloween night who want candy just as much as you. If you take too much, then the house giving it out will run out of candy. Plus, you don't want to get sick and eat too much candy! Candy is good, but too much of anything is not.
Be disrespectful:
On Halloween, being disrespectful to someone's property or someone in general can ruin someone's whole night. When trick or treating, always say please and thank you. Also, don't take other people's candy or walk on other people's lawns without asking.
Act like you're too old to enjoy Halloween:
Halloween is a privilege that we get to enjoy as children and teenagers. Once we get too old to go out and trick or treat, we will start to miss the feeling of going out and enjoying Halloween night on the streets. If you act like you're too cool for the holiday, then you're going to miss out on all of the opportunities to have fun on that night. Enjoy yourself and be safe!