Review: Ed Sheeran's ÷ Brings Fans Together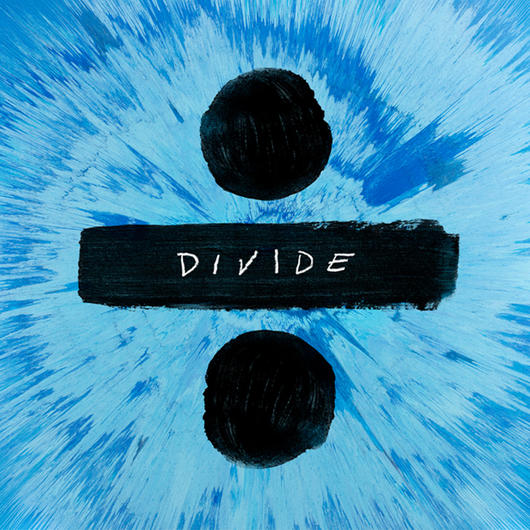 Hang on for a minute...we're trying to find some more stories you might like.
Ed Sheeran's highly anticipated album, ÷ (Divide) was released on Fri., March 3, 2017. Returning from his three year hiatus, Sheeran's raw and emotional album has been breaking records since its debut. Breaking the Spotify streaming record, ÷ has also reached #1 on iTunes for two consecutive weeks. According to Billboard, ÷  is the top selling album in 2017 after it's one week release. From the catchy "Shape of You" to the chilled out "Dive," ÷ did not disappoint avid Sheeran fans.

With a track list of 16 songs, ÷ has a lot to offer. "Perfect," for example, is a slow electric guitar ballad that describes falling and being in love. With the lyrics "I found a love for me" and "I never know you were the someone waiting for me," Sheeran captures the enchanted feel that "Thinking Out Loud" had provided in his previous album x (Multiply). "Hearts Don't Break Around Here," provides another twist on a classic love song. A notable lyric, "daisies, daisies perched upon your forehead" provides a sweet conjunction with the soft acoustic guitar. Sheeran's admiration for his love is notable throughout the entire album.  

On another note, "What Do I Know?" is a song about promoting world peace by spreading love. With a tongue in cheek lyric, "love can change the world in a moment, but what do I know?" Sheeran ties in a feel-good song with an important and strong message. Other notable songs are "Bibia Be Ye Ye," which incorporates a popular African saying from Ghana, everything will be alright, and "Nancy Mulligan," which is an Irish folk-like song that recalls Sheeran's grandparent's love story.

Overall, ÷ did not disappoint because it provided a continuation of Sheeran's already talented album list. Sheeran's comeback has surely captured the hearts and ears of many, and will surely be an album to watch for at the Grammy's.

÷ Track List
1. Eraser 
2. Castle on the Hill
3. Dive
4. Shape of You
5. Perfect
6. Galway Girl
7. Happier
8. New Man
9. Hearts Don't Break Around Here
10. What Do I Know?
11. How Would You Feel
12. Supermarket Flowers
13. Barcelona
14. Bibia Be Ye Ye
15. Nancy Mulligan
16. Save Myself