MadFeast king and queen selected for 28th annual performance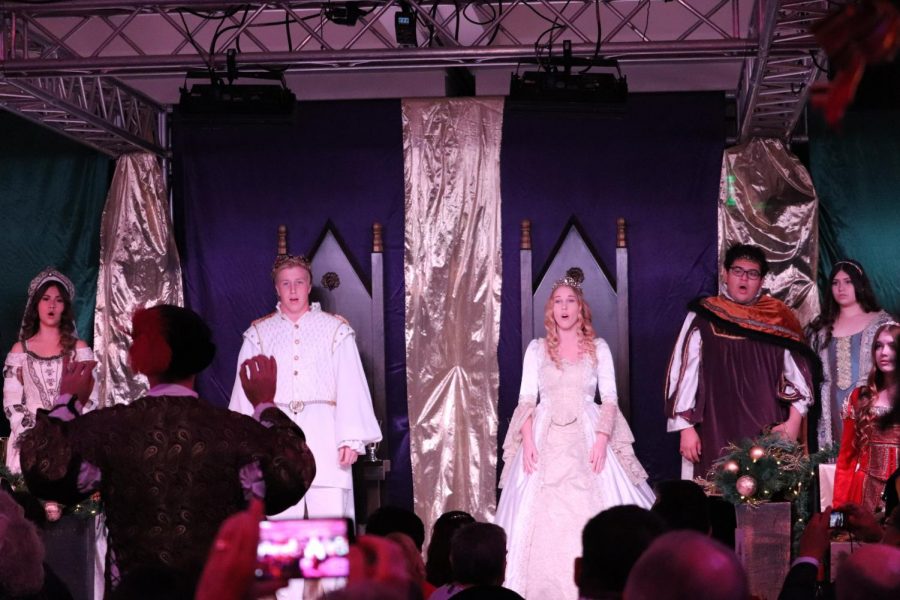 This weekend, the Performing Arts Department hosted their annual Madrigal Feast, a three-day choir festival celebrating music, tradition, and the Christmas season.
For the Chambers singers in choir, being named King or Queen of Madrigal Feast is one of the biggest honors of the year. This year, seniors Amy Busch and Daniel Kubeck and were named queen and king of Madrigal Feast by Director of Performing Arts Scott Melvin and Director of Choral Music Justin Miller.
The queen and king are showcased in a duet during the festival and throughout the entire show in various other songs. Both Busch and Kubeck also performed solos in the "wassails," which are songs that contain verses written by the seniors in Chambers and are intended to thank those who helped shape their high school careers.
"As MadFeast King, I have to be a model student in choir and really set an example, especially to the younger members," Kubeck said.
Kubeck has been in choir for all four years at Mater Dei. He thinks he and Busch were chosen to be king and queen for their dedication to the choir program.
"I have always put choir first and foremost," said Kubeck.
Busch has also been active member of choir since freshman year.
"I am always willing to be the first person there to set up and the last person there cleaning," said Busch. "I'm always there to support everyone."
Madrigal Feast is a long-standing school tradition, celebrating the choir program and the Christmas season. This year marked the 28th annual Madrigal Feast.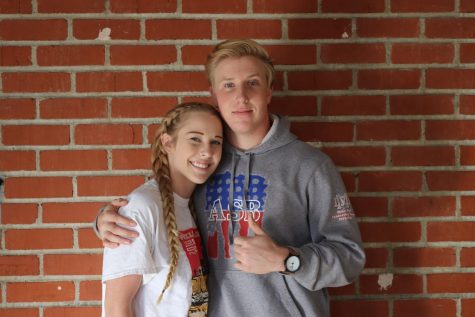 "People go for the tradition and the love in the air," Kubeck said.