EveryDei debuts as Monarch Television's revamped morning show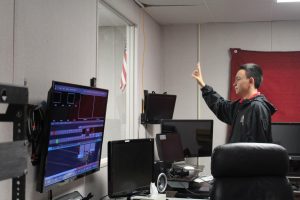 In the weeks leading up to Oct. 1, Monarch Television's Morning Show featured suspenseful teasers reminiscent of behind-the-scenes vlogs. Students like junior Megan Quiggle and senior Payton Poissant produced short clips hinting at something new coming in the program. When Oct. 1 arrived, students experienced a brand new morning show in the form of "everyDei."
"I find our new name 'everyDei' is a great title since it's something we can live up to, waking up and doing our thing for the better of ourselves and the world," said Dylan denDekker, a senior who has been in the Monarch Television program since his freshman year.
Originally just a morning announcements show, Monarch Television now acts as a network that is host to various segments focused on topics like interesting members of the community, school events and student life. The change came about after the Film and Media Arts department decided to "shift the dynamic and look of the previous years' shows," according to Andrew Roberts, who is the AV Events Technical Director and Monarch Television adviser.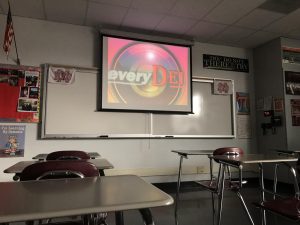 "…we decided that we want to look at Monarch Television not as a singular show because we really do more than just the 'morning show,' Roberts said. "Monarch Television already allowed students to become very involved in the work they produced. With this new change, students are able to produce their own segments and be responsible for all aspects of production."
Juniors Kelly Flores and Jolie Gustave recently started their own segment, "Health and Wellness."
"…[we are] giving everyone at MD tips to keeping themselves healthy by getting more sleep, stressing less, eating right, etc." Gustave said.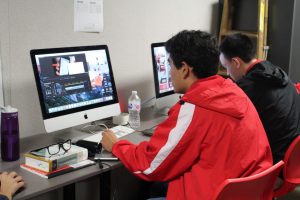 Roberts stressed the students' interest in building an engaged audience and how inconsistency can potentially disrupt the process. To prevent this from happening, segments have a designated time slot – whether weekly or bi-weekly – during which they will air. An exception to the schedule depends on whether the segment is about timely school events, such as senior Jude Zavala's Campus Ministry segment, which will only run on the days on which there is a school mass, a Campus Ministry event, and other similar activities.
Monarch Television has significantly changed in the past few years, and Roberts said that being able to help contribute to the growth of this program is rewarding.
"To watch the program grow, to watch it affect the community in a different way, … [to know] that there are students … [now saying], 'We're watching it differently,' 'We're paying attention to it differently', or 'We're connecting with it differently' – that's a huge thing," he said.