Student band Generator brings music to life with original songs and live performances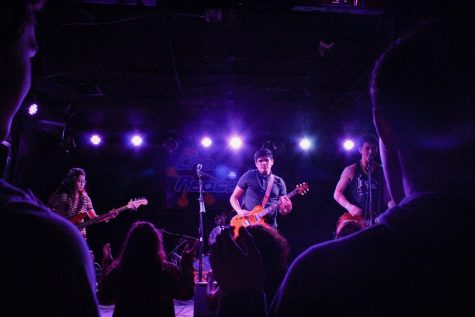 The stage was lit by colorful spotlights at Chain Reaction, a live music venue in Anaheim, as senior Anthony Solano stood backstage, nervously picking at the strings of his guitar.
Alongside him, senior Raesheille Sosas ran through bass notes in her mind, senior Grant L'Heureux tapped his foot to the beat of the loud music playing over the speakers, and junior Will Gibson twirled his drumstick between his fingers. Together, the four were the opening band at a concert for the local punk band Pushing Veronica, and they had rehearsed for weeks for this moment. As their time finally came, the members gripped their instruments, and stepped onstage, buzzing with adrenaline.
Last January, the four students first came together in their passion for rock and punk music to form an original band by the name of Generator. Consisting of guitarists L'Heureux and Solano, bassist Sosas, and dummer Gibson, the group performs at concerts and events, writes original music, and puts their own take on popular songs.
Generator was formed from a group of like-minded guitar students who wanted to take their musical talents to the next level.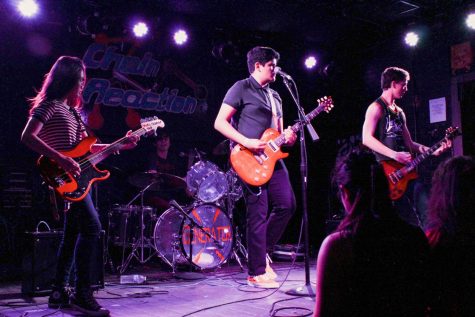 "We were tired of doing songs that people told us to do, and we wanted to do the songs that we wanted to do," Gibson said.
The band has performed at venues across Orange County, from the annual Holy Family Catholic School Carnival to Let There Be Rock, a music school in Fountain Valley.
One show, however, stands out in the memories of all four band members: the night when they performed as the opening band for local punk group Pushing Veronica at Chain Reaction.
"It was one of our first performances," Solano said. "At the end of it, we got a lot of compliments and a lot of people talked to us about what we had going on."
Being able to express themselves creatively onstage is rewarding and exciting, according to the band members. The band also incorporates comedy into their shows through comical on-stage banter and ad-libs during songs.
"Being on stage is one of my favorite places in the world to be, it's a thrill… It's so much fun to be louder than anyone else," L'Heureux said.
Generator's main audience consists of rock fans that frequent the music venues in which they perform, along with the occasional interested passerby at a carnival or festival.
"If we have a crowd of other like-minded people around our age, then it's really fun because you see them go crazy, and have a blast," Solano said. It's really fun just seeing other people enjoy their time, and enjoy the moment."
When it comes to the band's preferred genre of music, the members seek to create original sounds.
"We try very hard not to think of genres or genre norms when we write our songs or select what we play. Just what sounds good," Gibson said.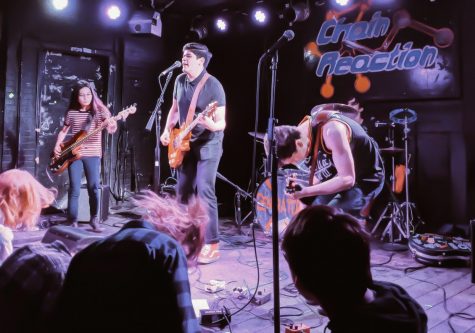 Generator started creating original songs this past summer after L'Heureux suggested they perform a song he wrote called "Great Things Come From Boredom." The song inspired the band to collaborate on new projects, and they have since formed a process for writing originals. Because the band has yet to record their songs, they frequently edit and rework their songs in an effort to find the perfect sound.
"Generally we will have anything from a riff to a set of lyrics or even a chord progression," Gibson said. "Then, we'll add a beat and a structure to it… in the end we all come together and decide what sounds the best and there's usually at least some writing as a band together."
According to the members, the challenges of managing their band are outweighed by the rewarding experiences of creating and performing music.
"Being in a band is actually really fun and to experience what it's like behind the scenes, working on a song and originals, and putting things together is fun and interesting," Sosas said.
The band is currently working to brand themselves with a website and merchandise. Other exciting plans for the future include recording and producing a podcast and an EP album.
Fans can follow along with their projects and performances on Instagram @generator.bnd.
"We're a whole bunch of misfits that think alike… we all just come together and we just play," Solano said.