Back-to-School Night goes virtual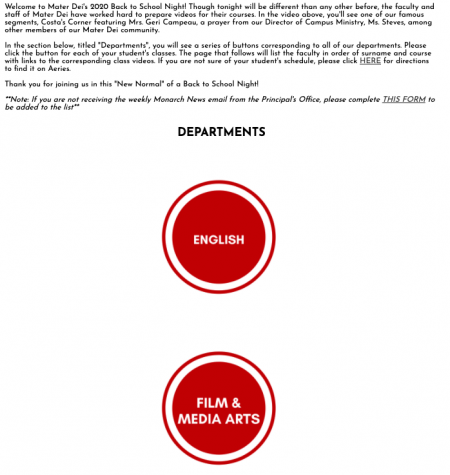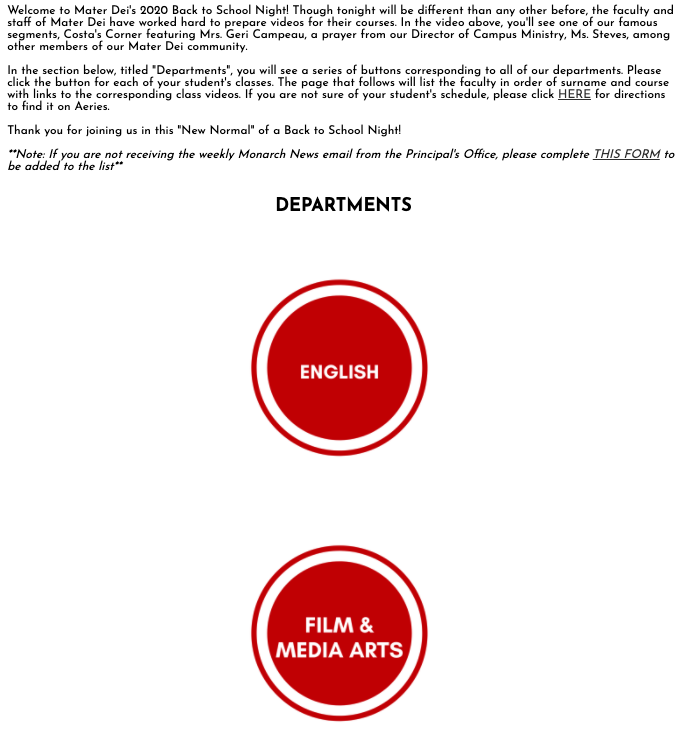 At the beginning of every school year during Back-to-School Night, teachers have the opportunity to meet with their students' parents to discuss the outline for the course. Instead of having the usual Back-to-School Night where parents come to school, parents were able to watch pre-recorded videos of teacher introductions and learn more about their son's or daughter's courses this past Tuesday.
"I wanted to talk to the parents about class policies, grades, Canvas stuff, and some things the students would be experiencing throughout this semester," said Nicole Whitaker, an Anatomy and Principles of Biology teacher.
The virtual night started with a welcome video with Geri Campeau, Jeanette Costa, and Helen Steves. On the Mater Dei website, they created a whole section with each individual department listed. Teachers still tried to make a connection with the parents without seeing them.
"I was excited to meet the parents, but since we couldn't, I hope they still enjoyed my presentation and understood the class," Whitaker said.
Leave a Comment