Disneyland cancels annual passes due to crowd control amidst the global pandemic
Disneyland annual passes have been sold to California residents since the 1980s. The various annual passes were sold at a set price and expired after a year. Passholders could go during any of the allotted days throughout the year, and different passes allowed for residents to visit more or less, depending on the specific pass they chose to purchase. As part of an effort to maintain crowd control and limit the capacity of Disneyland Theme Parks, Disneyland announced on January 14, that they will be discontinuing annual passes once the parks can open safely. 
Senior Rachel Dennin grew up going to Disneyland and experienced the environment of the theme parks. As co-president of the Disney Club, alongside senior Isabelle Buchanan, Disney has become part of her everyday life here at school.
"I was definitely sad and a little frustrated at first because I've always had an annual pass," Dennin said. "I've been going my whole life, it feels like a second home. I just walk in and I'm just so happy and so excited for the day,"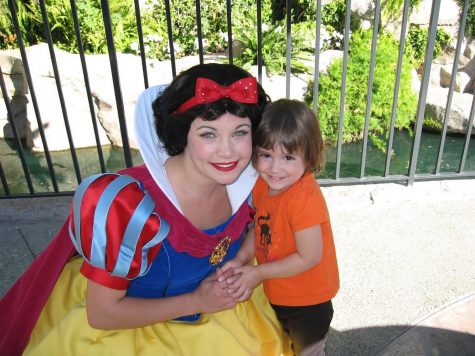 Dennin isn't the only one saddened by the cancellation of annual passes. Sophomore Jillianna Le was also a Disney pass holder for the past two years, and while she is saddened by this news she believes it will be the best move with the current situation. 
"I was disappointed, but I think it's better for the community if we do control the crowds and, OC especially, so I think it just for the best," Le said. 
For some pass holders, Disneyland was a spur of the moment trip. Le would frequently visit the park after school to go on a few rides before the park closed. Annual passes allowed Le and other California residents to go to the theme park whenever they could. For her, Disneyland was more than just a fun activity, it was an escape from other responsibilities.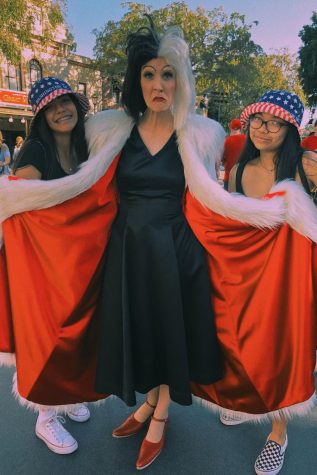 "I think it's hard to find a moment … or a place where you can just stop and get away from school and all those busy things that we are involved in now," Le said.
The ability to go to Disneyland whenever the park is open is one of the many reasons why California residents had decided to purchase an annual pass. With Disneyland's decision to discontinue the program, many are left to wonder what they will do next.
"My biggest concern is that they haven't really told us [pass holders] any details about it yet, so I have no idea what it's really gonna be like," Dennin said. "I do trust Disney so I feel like it will all work out for the best. Whatever plan they come up with, I hope I'll still be able to go to Disneyland a decent amount."
Disneyland has yet to announce an alternative option to annual passes, but has promised that they will come up with a new system replacing annual passes. This new system will have to be able to maintain the large crowd control while providing a safe and fun experience. 
"We plan to use this time while we remain closed to develop new membership offerings that will utilize consumer insights to deliver choice, flexibility and value for our biggest fans," President of Disneyland Ken Potrock said in the released statement about the new change. 
Although it is disappointing to pass holders that Disneyland has discontinued this system, their promise of a new program is uplifting to current pass holders. The cancellation of annual passes marks the end of traditions for many Californian families.
"Hopefully after the pandemic and everything returns back to normal we will be able to transition back to annual passes easily after whatever this new program they come up with," Dennin said.