New 1950 Day theme inspires a big turnout from donors
Previous 1950 Days were filled with fun retro-dress days and class competitions to raise money for the school. This year, things are a little different as the Advancement Office thought of some new ways to make 1950 Day engaging to donors and students.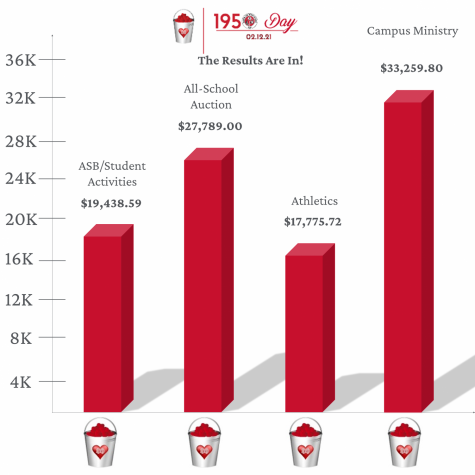 1950 Day is named after the founding year of the school. The tradition started in 2018 and has continued to the present day. In years past, fundraised money went to need-based financial aid, however this year, the money raised went straight to specific programs such as Campus Ministry, ASB, Faculty/Staff, Film and Media Arts, Performing Arts, ASB, the All School Auction, Athletics, and Visual Arts programs. With 1950 Day close to Valentine's Day, the Advancement team decided to go with the theme of love for Mater Dei. Each department had a donation bucket, also known as a "bucket of need" or a "bucket of love." With the money collected, the programs can buy needed materials.
"We really want to make sure that all these programs on campus are strong and well funded when things get back to normal," Director of Estate and Alumni Giving Allison Bergeron said. "And so we decided 'let's approach our colleagues on campus and see about doing a multi-fund approach'." 
Various MD academic departments were involved in 1950 Day this year. Each department created their own teams and chose a captain. The captain's job was to reach out to potential donors, encouraging them to help support their program. They campaigned on their social media platforms. The week before 1950 Day, videos were posted on Monarch Television and on social media to highlight each program and bucket of love. The videos showcased how donations would impact each program. 
"I think that, at the beginning of something like this, [teachers] are not really sure what they're capable of," Underwood said. "Then when they see the results, seeing their excitement as they build momentum, like the day of and a couple days after is probably my favorite thing."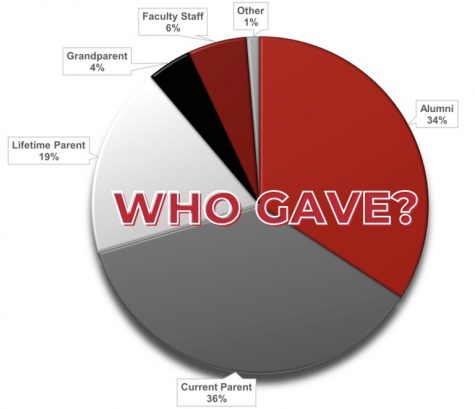 With 387 generous donors, the school raised over $168,000. The Campus Ministry team was able to raise the most amount of money, along with the ASB and Student Activities department in second place. The change in theme was a huge success for the school and the school hopes to get more donations next year.
"We think it is important for you guys to realize, even as students, that everything we're blessed with here on campus isn't just there," Director of Alumni Giving and Relations Kathleen Kelly said. "The generosity of others is what makes our school so amazing."
Leave a Comment