Freshman launches campaign to reduce plastic waste and save our oceans 
Chloe-Mei Espinosa launches Skip the Plastic Straw which aims to stop the use of single-use plastics and instill sustainable mindsets
The issue of plastic straws and their impact on the environment has become a topic of debate within the past few years. Many people have switched to metal, rubber, and other reusable alternatives in order to reverse the effects of plastic in our oceans. As part of an effort to reduce plastic use amongst individuals, freshman Chloe Mei Espinosa has started her own campaign, Skip the Plastic Straw.
"My main goal is targeting individuals and trying to create a behavior change among them," Espinosa said. "By doing that it will [have a] domino effect and it's easier because you can show them these cool alternative straws and they will be intrigued to start their sustainable journey."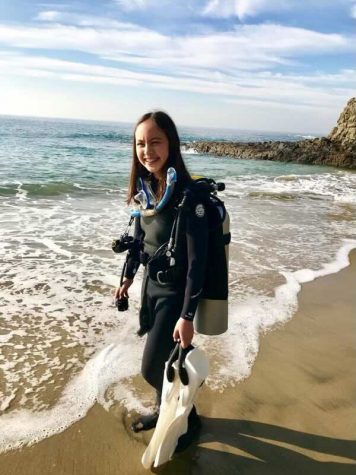 Espinosa started her campaign in April 2018 as part of a school project. Her "passion project" soon turned into much more when she attended the Ocean Heroes Bootcamp. This bootcamp helped support her campaign and launched her effort to convince organizations to stop the use of plastic straws. 
"The Ocean Heroes bootcamp really instilled that passion into me and I just wanted to help the environment," Espinosa said. "It motivated me to go further, especially in my school district. So seeing that I could convince this place that I've been to, really motivated me to start going to bigger organizations."
Espinosa's campaign has now successfully convinced four school districts along with Hoag Hospital institutes and the Pali Institute to end the use of single-use plastic straws. These institutes have now stopped issuing plastic straws in their cafeterias and encourage people to bring their own, reusable alternatives. 
"It meant so much to me that they listened to me and heard my idea and what I was saying, even though I was just a kid," Espinosa said.
Through the success of her campaign, Espinosa has been given the Ocean Hero Award and the Junior Philanthropist Award, both in 2019. Espinosa's huge accomplishments at such a young age also made her a contender for the TIME/Nickelodeon Kid of the Year. Her nomination into the top 20 out of almost 5,000 kids is one of her biggest award nominations.
"When they [TIME magazine] told me, it was amazing because it feels so nice to be recognized for your work when you're always working so hard and trying to push that message," Espinosa said. "I think what TIME for Kids and Nickelodeon are doing is so cool and when I heard that I was in the top 20, I was so humbled and honored."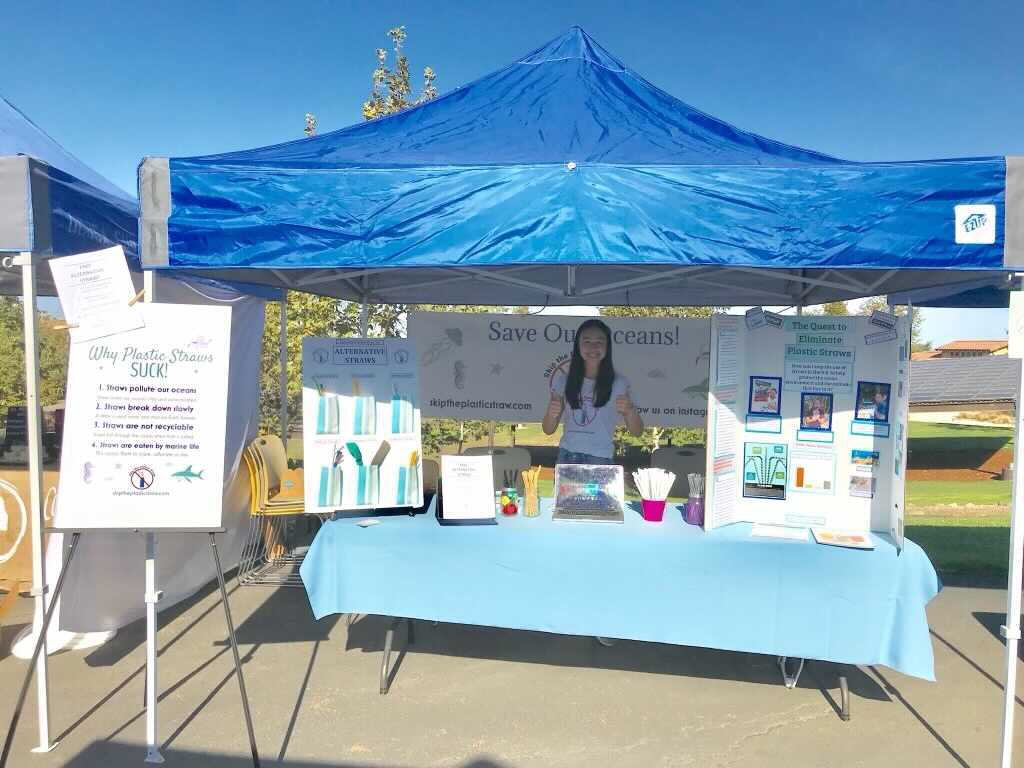 Espinosa did not receive the award, but the nomination was enough to motivate her to continue her campaign efforts. Espinosa plans to keep working for this campaign in order to make a big impact on the ocean.
"I was so inspired and that passion just came back into me and it makes me feel stronger and motivated to just keep going and push harder," Espinosa said.
Espinosa's nominations for Kid of the Year and many other awards are not the only things that motivate her to keep growing her campaign. Her family is a big source of inspiration that helps with every aspect of her campaign. Espinosa's grandmother is a main source of her motivation. 
"[My grandmother] would always motivate me because she was the only one who knew about my campaign at the very start," Espinosa said. "She would be so supportive about it and she would just love to hear about all the news I had with my campaign."
Another big supporter of Espinosa is her sister, Ella Lin Espinosa. Over quarantine, the two sisters started a YouTube channel, The Sustainable Sisters. Through this channel, they have been able to spread the word for alternatives to plastic straws and other single-use plastics. The goal of her channel is to create a sustainable mindset for individuals.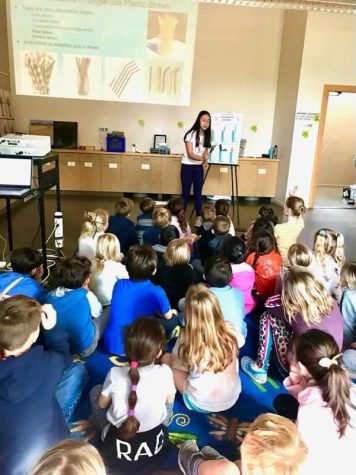 "They [viewers] don't have to go completely zero waste. They can take that small step to use a sustainable alternative instead of a plastic bag," Espinosa said. 
Espinosa's nominations, awards, and support from her family and institutions has created a big support system for Skip the Plastic Straw. Through public speaking and reaching out to others about her campaign, Espinosa has been able to grow in her own public speaking skills and see how her actions have inspired others. After speaking to thousands of people, Espinosa has witnessed other kids wanting to use alternative straws and maybe even start their own campaign. 
"I think those moments right there help motivate me to do more public speaking and talk in front of more people," Espinosa said.
Espinosa has been able to inspire so many young people throughout her campaign and its success. She has been able to share her advice and stories so young people know they are capable of making a change. Although her campaign's main goal is to reduce plastic waste, inspiring children to make a difference is an important aspect of Skip the Plastic Straw. 
"Through my campaign, I've learned that it's possible for one person, adult or kid, to make a difference for our environment," Espinosa said. "All it takes is for someone to care passionately enough to start their journey…"