Surf team competes against Corona del Mar High School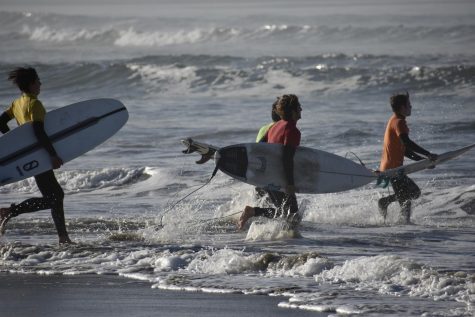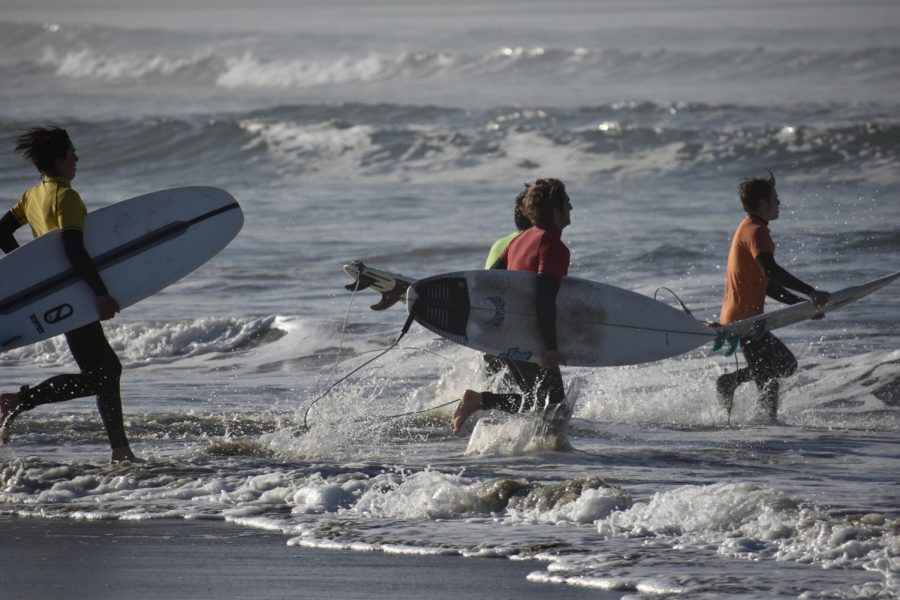 This past Thursday, the surf team competed against Corona del Mar High School at Tower 5 in the waves of Huntington State Beach. 
Junior surf team member Jack Peterson saw Thursday's competition as an opportunity to learn and grow as both a surfer and a teammate.
"From this experience, I learned to value team effort and collaboration more," Peterson said. "In regards to my surfing, I think I can improve by focusing on surfing more as a teammate and learning from the advice of others."
Despite their loss, Peterson, along with many of his teammates, remains optimistic about their team's future successes in surfing. 
"Today's performance goes to show that we, as a team, have a lot of potential," Peterson said. "I can't wait to take on our rivals at CDM at the next competition."
Leave a Comment