Dance teams and classes perform in annual 'Soul Stories' Concert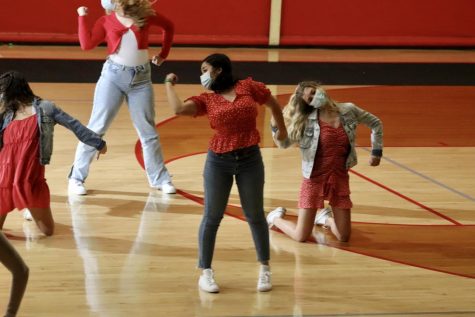 On Sunday night, the Dance Program presented their annual 'Soul Stories' concert in the Meruelo Athletic Center.
Sophomore dancer Keilah Mora was proud of Sunday's performances and felt that the concert was a beautiful display of months of hard work and dedication to dance.
"Our very first video [Bigger Picture] was filmed around October," Mora said. "I am really proud of that one because it won a lot of awards in competitions. Our very last video was actually filmed last Monday. Overall, we spent a lot of the school year preparing for this year's big showcase."
When asked about her favorite memory in preparing for 'Soul Stories,' Mora explains that it was the last practice before the filming of her team's final concept video.
"We just were so collaborative, and our whole team was filled with good energy," Mora said. "I really hope that our happiness and joy were echoed in the videos that we shared."
Leave a Comment