Teachers share advice to students as the school year begins
As the Mater Dei 2022-2023 school year begins, the faculty and staff here on campus hope students understand how their time at Mater Dei High School will, and already has, shaped their future. Mater Dei provides a foundation for students' futures, and there are  a plethora of teachers who would love to aid and advise them in any way.
World language and social studies teacher Mark Mulholland has been teaching at Mater Dei High School since 2001, though he began his teaching career six years prior. Mulholland completed both his Bachelor's and Master of Arts degrees from UCLA. He teaches AP Government as well as Latin. 
In his experience working with teenagers, Mulholland stresses the importance of keeping one's horizons open, especially when it comes to college and choosing a career. 
"When you're 18, sometimes you are pretty sure what you're going to do and it is okay if when you're 20, you realize that isn't what you really want to do." Mulholland said. "And it's okay if you're 22 and realize that's not what you really want to do. If you need to change your major to something else, that's okay. College is a chance [to explore] our intellectual boundaries and horizons."
Mulholland understands how overwhelming the process of choosing one's career path can be, but he also acknowledges that what a person wants in life can change. As a student, Mulholland faced a similar situation when deciding on his own career.
"[When I was younger,] I decidedI'd be a chemist because they mix things together in vials and there are explosions," Mulholland said. "And then somewhere around middle school, I wanted to be a lawyer. And then in high school, I decided I wanted to be a teacher of some kind, but I didn't know what and I started off in the sciences when I was in college, but it wasn't where my heart was." 
Mulholland would later become a Latin teacher, though that was not his original plan. As he says, there is no problem in changing one's mind. He also advises students to experience aspects of their prospective career path.
"If you've got the time to do something, you might as well practice that and see if that's the sort of thing that you'd like to do." Mulholland said. "And it might not be, and that is totally fine.  You won't always learn your best lessons doing what you thought you were going to do." 
As hard as it may be to figure out what one wants to do, Mulholland recommends experiencing whatever one is interested in firsthand. Additionally, Mulholland suggests keeping in mind that one's major does not necessarily have to lead to his or her career. 
"Your degree doesn't need to lead to a career," Mulholland said. "It might be helpful. It might help you decide what you'd like to do, but you can have a career that has nothing to do with what you ended up studying in college." 
As easy as it is to become focused on one's career and college life, Mulholland advises students to spend more time working on bettering themselves. He suggests students do things just for themselves. 
"Be happy with who you are because you're stuck with you," Mulholland said. "There is a lot of doing things for other people's approval, but you have to realize who you are and do things for [yourself]," Mulholland said.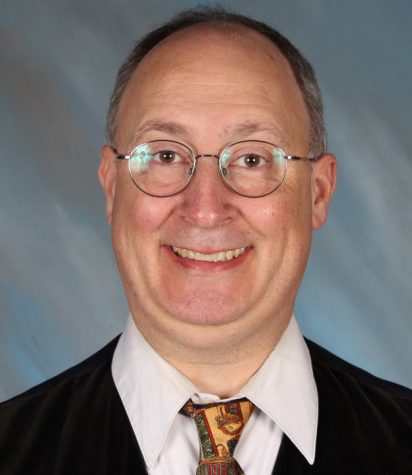 One of the most influential figures on the Mater Dei campus, Frances Clare, has been working at Mater Dei High School since 1987. A graduate of Cal State Long Beach and the University of San Francisco Clare is the principal here at Mater Dei and a vital pillar of our community. She also has some words of wisdom for the students.
In her years here at Mater Dei, Clare has seen thousands of students pass through high school and go on to do wonderful things. As the 2022-2023 school year begins, she advises students to always remember the Monarch theme of Honor Glory, Love and to live out this theme in daily life. 
"In these times it is important for Mater Dei students to always pay attention to what they are saying and/or doing on social media. To make sure their use of social media is for good reasons, positive communication and building people up as opposed to tearing people down," Clare said.
Clare recognizes the dangers social media poses to students and recommends  that they act with Monarch character both on and off line. Clare believes the Mater Dei community prepares students for the real world so long as they work hard and make good choices and decisions as they  follow their interests and passions. 
"Work hard in the classroom, enjoy your activities, and follow your passion whether that be in the arts, media, or sports or whatever," Clare said.
Clare says that hard work pays off, especially here at Mater Dei, where the education and community in general is so fundamental to student character and success. Clare states that Mater Dei provides a unique community of staff and students who firmly believe in the importance of Monarch character. To Clare, it is that character which leads students to joy and happiness. 
"Monarch character is all about respect, doing the right thing, and showing 'honor, glory, and love' to others," Clare said. "People who grow up with integrity grow up with these virtues instilled into their lives. They lead happier lives, work for the good of others, know how to collaborate effectively, and are great members of society." 
Clare believes that the programs at Mater Dei are what make the school successful. Mater Dei's dedication to promoting Monarch character promotes a sense of community and selflessness. 
"That's what Monarch character is about: honoring people, honoring oneself, doing things for the glory of God, and living your life with love and  respect for self and others" Clare said.
As the current seniors prepare to leave Mater Dei, Clare advises that students remember their Monarch  education and be the leaders she knows them to be. 
"Be the good people I know you are," Clare said. "Follow your passion, whatever it may be, and above all, be good leaders. Continue to be leaders for good in your communities, society, world and school as the class of 2023."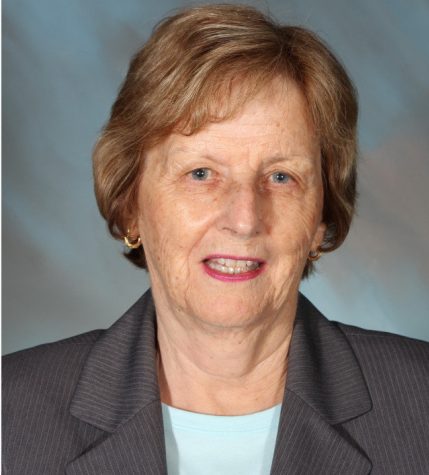 School counselor Kelly Troisi has been working with 10th through 12th graders on campus since 2018. Troisi graduated with an Educational Specialist Degree in Educational Administration from Seattle University and a Master of Science in Counseling from the University of Vermont.
Working with kids of all ages, Troisi has seen kids stress with the approaching college application process, especially struggling with the essays and personal statements.
"I see a lot of times with students, the writing piece gets students bogged down," Troisi said. "And I think students have a tendency to make it much a bigger issue or a bigger task than what it really is so they overlook it and over exaggerate it. You just really have to roll up your sleeves and just dive into it and start brainstorming." 
In Troisi's opinion, college doesn't necessarily have to be your next step. After high school your interests can get you a long way without college too. According to her, there are many different jobs suitable for your talents and abilities to get you along.
"My advice for people that aren't attending college: find what you like, [figure] out your passion, your likes, your dislikes," Troisi said. "[See] if you can get an entry level job, and one of those industries and pathways a lot of times [is] going to train you, they're going to educate you, they're going to scoop you up." 
Kids struggle with how they make their high school years count. Troisi has seen every kind of kid in and out of high school stressed with how they are trying to be something for others and she is there to encourage them to be themselves.
"A lot of the time as a kid, you're trying to spend it pleasing others, but you want to make sure you are proud of who you are," Troisi said.
From her own experiences, Troisi shared some words for all students on what the definition of success is like for her and how others can achieve their success.
"Work hard, play hard," Troisi said. "You've got to have that balance, right? And I think you just [have] to go all in, and a lot of times you're gonna have road bumps along the way and you're gonna fall. It's what you do. How [do] you react in that moment when you do fall?  Are you going to pick yourself up, brush yourself off and move on and be stronger for it?" 
CONTENT COUNSELING: Kelly Troisi, counselor for Mater Dei smiles for her staff photo. Troisi has been a counselor for students in grades 10 through12 since she joined our Mater dei community in 2018, encouraging kids to live their academic lives at Mater dei to the fullest.
"You gotta keep going. So just hold your head up. Be proud of who you are. And you know, love God" Troisi said.
Leave a Comment
Donate to The Scarlet Scroll
Your donation will support the Student Publications Department at Mater Dei High School. Your contribution will allow us to keep our equipment up to date and cover our annual website hosting costs.