Streaming services promising great releases – what you should watch this season
The world of television continues to produce many great shows available for watchers to view in the comfort of their homes, as many now utilize various streaming services. Summer shows spun a storm on social media with many great hits, such as Better Call Saul, Cobra Kai, House of the Dragon, and many more. These series gripped audiences with compelling narratives and edge-of-your-seat drama.
With winter fast approaching, more exciting television shows await this season as streaming platforms continue to provide an abundance of new shows to watch. Some shows might not tickle your fancy, but with the number of shows released this October, you should find something to your liking. These five shows are some of the best, in my opinion.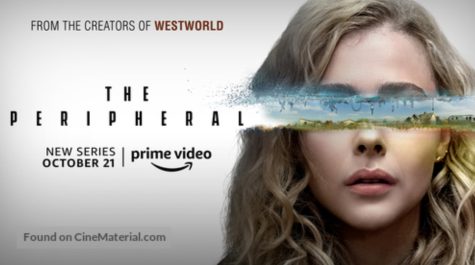 1. The Peripheral (Amazon Prime Video)
Actor Chloe Grace Moretz takes the lead in this sci-fi series as a worker in the not-so-far future, supporting her family by utilizing virtual reality for wealthy employers. One day while working, she is thrust into London seventy years in the future. After this incident, she is left to uncover the mystery of what events led to her sudden time-bending ability. Scott B. Smith, who was nominated for an Academy Award for his screenplay of, "A Simple Plan", created this eight-episode season. Actors co-starring with Moretz are Jack Reynor, Gary Carr, Eli Goree, and more. If you have a huge TV, the effects and set design will pop out on the screen to the point where you feel like you are in virtual reality itself.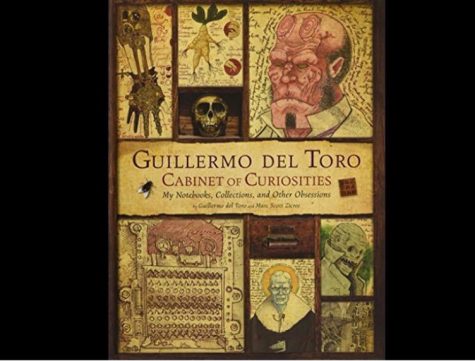 2. Guillermo Del Toro's Cabinet of Curiosities (Netflix)
Guilllermo Del Toro's Cabinet of Curiosities is a short eight-episode anthology season that tells a unique horror story based on a collection of stories and literary adaptations, including original writings from Guillermo Del Toro himself, in each episode. The Pacific Rim director dives into the horror genre with hand selected directors, including Jennifer Kent and David Prior; each of whom have made stellar horror movies such as The Babadook and The Empty Man along with Back to the Future stars Crispin Glover and Ben Barnes. Every episode is given a unique filming style from each director. Moreover, the creature designs in each episode are amazing. The realistic gruesome detail will make your stomach turn.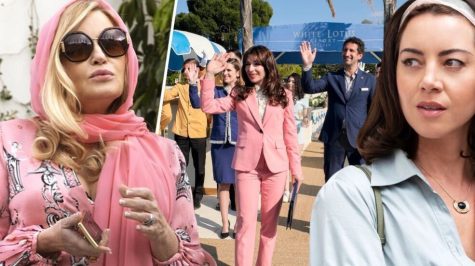 3. The White Lotus Season 2 (HBO Max)
The once short series comedy-drama, now a series, returns with a whole new cast of characters and actors, including Parks and Recreation actress Aubrey Plaza and Academy Award winner F. Murray Abraham. The first season won an Emmy for best-limited series/anthology series this September, showing that anthologies can compete in acclaim with the other long-running shows airing alongside. In this second season, many viewers will experience new shenanigan-filled adventures with a whole new group of characters in the tropical resort chain.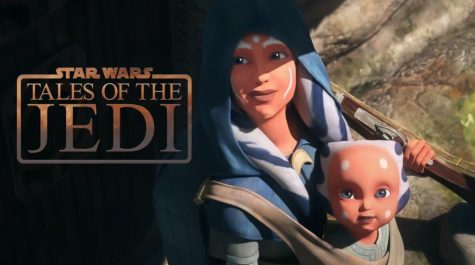 4. Star Wars: Tales of the Jedi (Disney Plus)
The Rebels and Clone Wars showrunner, Dave Filoni, returns with Charles Murray to head these six animated shorts, exploring different Jedi from the prequel trilogy era. The series is animated by Lucasfilm Animation Ltd., and the narrative follows two characters, young Jedi Ashoka Tano, voiced by Ashley Eckstein, and a young Count Dooku before his turn to the dark side. Almost every short is spectacular; each one giving a compelling story within the limited time count. The shorts of Count Dooku are noteworthy since they paint a different light on the Dark Sith as they depict his struggle in the Jedi.
5. The Hair Tales (Hulu)
Executive produced by Oprah Winfrey, Michaela Angela Davis, and Tracee Ellis Ross, The Hair Tales guides its viewers through the tales of Black women and interconnects them to explore societal and historical themes. Many of the stories shared offer a nuanced look into the culture of Black hair, and further into Black women's identity, culture, beauty, and humanity. Many guests featured include Winfrey herself, Issa Rae, Chloe Bailey, and Congresswoman Ayanna Pressley, alongside many other celebrities. Many of the celebrities' stories about their hair were really intriguing and gave an insight into each guest's past.
These shows are only a handful among the vast sea of streaming options coming out this month. Overall, October was a great month for people wanting a show to binge-watch during the fall season.
Leave a Comment
Donate to The Scarlet Scroll
Your donation will support the Student Publications Department at Mater Dei High School. Your contribution will allow us to keep our equipment up to date and cover our annual website hosting costs.