Senioritis
The word senioritis is one that most high school students are familiar with: a seemingly inevitable "disease" that accompanies the final months of high school. To me, senioritis is a name for the lack of motivation and overall increase in the desire to move forward, often starting at the beginning of senior year. But according to dictionary.com, senioritis is "a supposed affliction of students in their final year of high school or college, characterized by a decline in motivation or performance." That lack of motivation and angst is a serious feeling most seniors agree upon. The name senioritis may make the feeling seem like more of a disease and problem than what it actually is, but nonetheless, I believe that senioritis is a real and overwhelming feeling.
For some students, including me, the feeling sets in mid to late junior year when finishing high school feels almost tangible. The metaphorical "light at the end of the tunnel" is finally in sight and the reality of entering an entirely new stage of life begins to set in. For me, the feeling only got worse after I submitted all of my college applications and committed to a college. Now, I feel like high school is behind me and I have mentally moved on. However, I still have another four months left of high school, which means another four months of a school that, in a way, I feel like I have already graduated from or outgrown. I do not think that senioritis has anything to do with the school you are at or the classes you take, rather it is the universal experience of being ready to move on and start the next chapter of your life and those final months of senior year begin to feel like purgatory. Mentally and emotionally, I am done with high school, but physically, I still have an entire semester left. 
Senior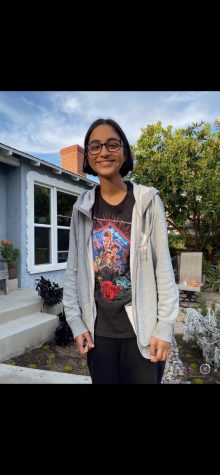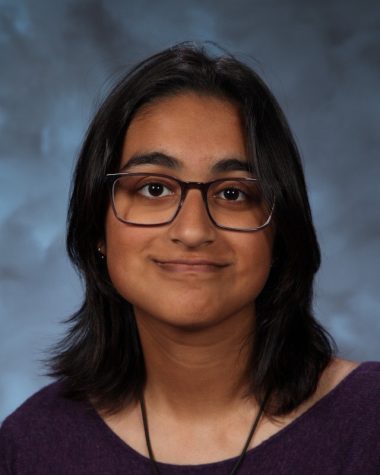 Laila Abdulla faces a similar situation as she approaches the end of her high school career. With all of her college applications submitted and her growing excitement about college life, like many other seniors, Abdulla feels stuck. Abdulla defines senioritis similar to the way that I do.
"Senioritis to me is that antsy, 'over it' feeling you get as a senior, especially second semester when a lot of us already know where we're going to college," Abdulla said.
College, to many high school seniors, is the time to explore your interests while transitioning into a new, independent life. The process is both exciting and terrifying, though Abdulla is primarily excited. After hearing about the experiences of friends, Abdulla feels more than ready to take her own steps toward independence. 
"[The feeling] started a little at the beginning of senior year since a lot of my older friends were telling me about how fun and awesome college is," Abdulla said. "I think we just feel like we're aging out of high school. We're about to enter a transitional period and new chapter of our lives, and are eager to start it, but we can't until the second semester is over. And because of that, it kind of drags on."
For Abdulla, the word senioritis means that awkward, transitional period between being a dependent teenager and becoming an independent adult. She believes that the reason why the second semester of senior year is so challenging is because a lot of us are ready for the next step. We want to move on but are ready too soon.
Mater Dei counselor, Marybeth Nguyen, is familiar with the lack of motivation that accompanies second semester senior year, though she does not necessarily think it is a bad thing. Nguyen's perspective on senioritis is that, after almost four years of hard work, students often allow themselves to relax now that they know they do in fact have a future beyond high school, so long as students do not allow for their senioritis to affect their performance or relationships in school. 
"I think senioritis can be bad, but it could be good because it shows them that they've been working so hard for four years of high school, that all of a sudden they might feel they can relax a little bit," Nguyen said. "And if they have hope that things will work out, they don't always have to be giving 150% all the time, that sometimes their perfection isn't necessary and perfection isn't always good for you."
However, Nguyen also warns that certain "symptoms" of senioritis can be harmful, especially to things like discipline and motivation. She suggests that the feeling of senioritis can be a result of being overwhelmed and overworked. "Sometimes senioritis can be a result of being overwhelmed," Nguyen said. "Sometimes people, when they're really overwhelmed, kind of just shut down and say, 'I don't want to do this anymore. I'm not gonna do anything at all.' And so sometimes one of the negative symptoms could just be shutting down and saying, 'No, I can't do anything. So I am just gonna sleep.'"
Nguyen believes that such an attitude can lead to poor performance and increased feelings of exhaustion, two common "symptoms" of senioritis. Though Nguyen believes that certain aspects of senioritis can be harmful, she also believes that the feeling can be lessened through support of peers and more productive organizational habits. 
"I like using a calendar," Nguyen said. "I know that tons of people hate using calendars, but I like using calendars because it keeps me looking forward to fun things. I try to write the fun things I have to do on my calendar. So I look forward to getting lunch with friends on certain days. But I also write down deadlines that I have to do. And then I can actually gauge my time where, if I'm going to procrastinate, I don't miss a deadline. That's my best advice."
A counselor herself, Nguyen is also a great resource if you find yourself struggling with motivation. Nguyen believes that just having someone to talk to about your feelings and anxieties can be far more helpful than dealing with it alone. She also suggests that speaking with other seniors about your feelings and lack of motivation may also help ease the second semester blues. 
"I think that just having people who are going through similar stuff with you works," Nguyen said.
On top of speaking to others about your feelings, Nguyen suggests using peers to help motivate yourself and stay accountable with the final months of senior year looming overhead. 
"The second [tip] would just be getting a study buddy or accountability friend to help you with your goals," Nguyen said. "So if you have goals [for instance] to [get] at least all B's this semester, tell a friend and then ask them what their goals specifically would be and check up on each other."
Despite the fact that the feeling of senioritis is real and a pretty universal feeling among seniors, it is important not to let this emotional "disease" ruin senior year. There is so much to look forward to such as the senior musical and graduation, and I know that final grad night of senior year, we seniors will be wishing we had more time together.
Leave a Comment
Donate to The Scarlet Scroll
Your donation will support the Student Publications Department at Mater Dei High School. Your contribution will allow us to keep our equipment up to date and cover our annual website hosting costs.