Just Dance: The All-Male Hip Hop Team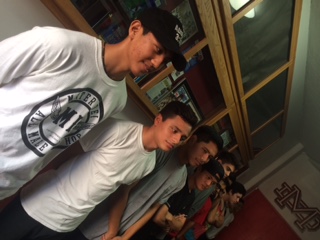 The All-Male Hip Hop team of Mater Dei is famous school-wide for their dance moves and "swag." Their routines continue to entertain and awe the student body and their competitors.
Practicing vigorously for three hours, at least three times a week, the Hip Hop team's work pays off when they perform their intricate dance moves. But their group is more than just a team, they consider each other a family and share bonds that will last a life time.
"The things that we share are very special. You know, when you spend so much time together with the same amount of people, you kind of create something organically within yourselves and with that is something very special," said Coach Robin Chang.
The team is more than just a team- they are brothers. They have created friendships that will continue for years, even after Mater Dei.
"I do (hip hop) for my brothers," Senior Brent Castillo said.
The highly acclaimed All-Male Hip Hop Team is not just hardworking and gifted, they are a family who are all care and support each other.