Halloween events at local amusement parks promise scares, spooks
Whether you want a frightfully good scare or to be immersed in a creepy wonderland, amusement parks are the place to be during Halloween.
Knott's Berry Farm, Universal Studios, Disneyland and Six Flags all offer unique approaches to this season and are guaranteed to give attendees a spooky day of fun and adventure.
KNOTT'S SCARY FARM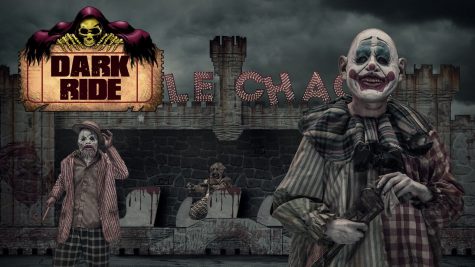 For decades, people have continued to go to Knott's Berry Farm for a terrifying night of mazes and ghoulish monsters that will haunt visitors in their dreams.
"I'm going just for the complete thrill of it," said senior Seth Gonzalez, who plans on visiting Knott's Scary Farm this year.
With mazes that feature fighting off zombies with laser guns, and scare zones that feature creepy clowns and half-animal half-human creatures roaming through fog,
Knott's Scary Farm is guaranteed to give amusement park goers a thrill.
For the first time ever, Knott's Scary Farm will have a ride inside of a maze this year. In the Dark Ride maze, visitors will go in an abandoned carnival ride filled with former fired Knott's Scary Farm characters that will kill anyone who trespasses their territory.
IF YOU GO
Knott's Scary Farm at Knott's Berry Farm
Buena Park, CA
Runs through Oct. 31 from 7 p.m.-1 a.m. on select days; open until 2 a.m. on select days.
Tickets range from $40 to $140.99.
For more information, visit https://www.knotts.com/play/scary-farm
HALLOWEEN HORROR NIGHTS AT UNIVERSAL STUDIOS HOLLYWOOD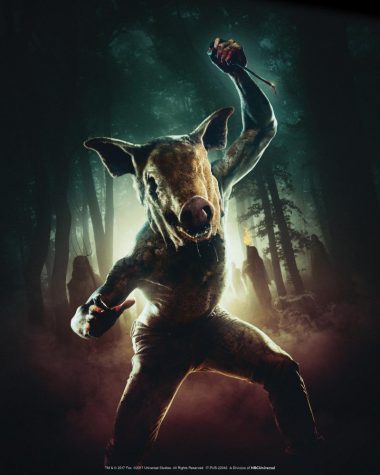 Looking for a way to spend Halloween that bring characters to life from classic horror movies and popular TV shows in terrifying mazes? Universal Studios' Halloween Horror Nights is the place to be.
"It was pretty scary," said junior Katie Zemanek, who went to Horror Nights last fall. "I wouldn't be able to handle it by myself."
Unless you're completely fearless, a visit to Horror Nights is guaranteed to make you scream your lungs out. Such attractions include the maze American Horror Story: Roanoke, featuring a cursed isolated farmhouse with cannibalism and killer ghosts, and the Walking Dead Attraction, in which visitors have to navigate through a path overridden with zombies.
Any maze will give you terrifying scares and nightmares that will haunt you for days to come.
IF YOU GO
Fright Fest at Six Flags Magic Mountain
Hollywood, CA
Runs through Oct. 31; 7 p.m-12 a.m. on select days; 1 a.m. or 2 a.m. on select days. Tickets range from $59.99 to $83.99 on select days.
For more information, visit http://www.halloweenhorrornights.com/hollywood/2017/
MICKEY'S HALLOWEEN PARTY AT DISNEYLAND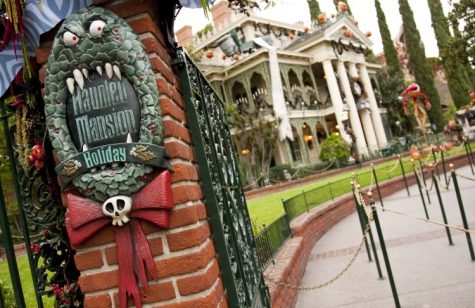 Unlike most popular amusement parks, Mickey's Halloween Party takes on a not-so-scary approach to Halloween. Instead of having a scary look, this event is painted with beautiful Halloween-themed decorations in every area of the park.
For the first time ever, Disneyland has extended Mickey's Halloween Party to California Adventure with special event ticketing. As you step into California Adventure, you will find yourself in a colorful, spooky wonderland with neon colors lighting up the park along with jack-o- lantern and witch-themed decorations.
Mickey's Halloween Party also features the Frightfully Fun Parade led by the Headless Horsemen, trick-or-treat stations spread across the park, and Halloween themed fireworks.
IF YOU GO
Mickey's Halloween Party at Disneyland
Anaheim, CA
Runs through Oct. 31; 7 a.m.-12 a.m. on select days
Tickets are sold out online, but they are still available on https://www.stubhub.com.
For more information, visit https://disneyland.disney.go.com/events-tours/mickeys-halloween-party/
FRIGHT FEST AT SIX FLAGS MAGIC MOUNTAIN
Popular mazes at Fright Fest include the new design maze, "Dead End," and the returning maze, "Red's Revenge." In "Dead End," guests must find their way through an abandoned estate without ending up in the "dead end" or else they will be captured by evil spirits. Based off of Little Red Riding Hood, Red's Revenge features a gory depicting of Little Red Riding Hood eaten by a horrific wolf.
Any maze at Fright Fest will horrify you with it's ghoulish and gruesome characters, but it will also give you a true picture of what horror really is.
If at any point you want to take a break from the horror that Fright Fest has to offer, you can go eat Ghoulish Grub at the Pub. This event is from 7:30 to 9:30 and features many Halloween themed dishes that visitors can add to their three course meal.
IF YOU GO
Fright Fest at Six Flags Magic Mountain