Girls water polo senior Thawley commits to Harvard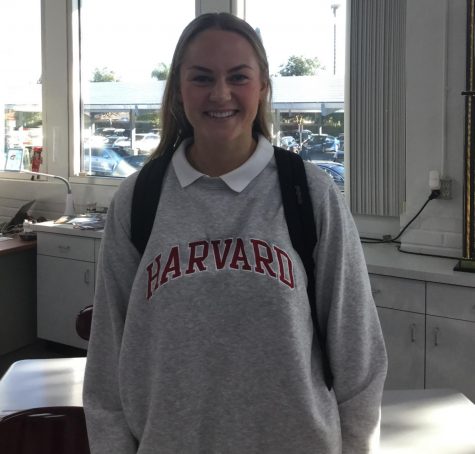 Senior and future Harvard freshman Grace Thawley basically lives in the school pool. Thawley has played water polo for eight years, four of them being at Mater Dei.
Thawley will officially sign to attend Harvard and join their water polo team on during the February National Signing Day.
"I was always a swimmer," Thawley said. "My grandpa got me into swimming because he wanted me to know the basics."
Thawley became interested in water polo after her friend, alumnus Kate Schmidt '16, invited her to a game in 2009.
"It was the most fun I'd ever have," Thawley said.
Soon after, water polo dominated Thawley's life.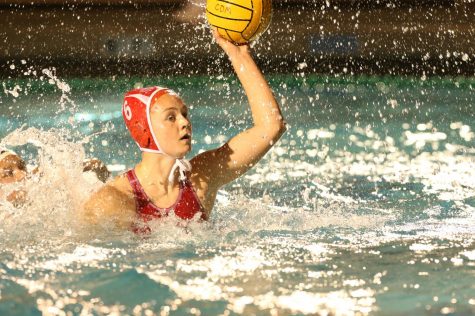 "The first day of water polo was so incredible for me because I came home thinking, 'Where has this been my whole life?' " Thawley said.
On the Monarch team, Thawley plays the position of utility, where she can play any role that her team needs her to play.
One of Thawley's favorite moments on the Mater Dei team is clinching the Trinity League championship against Santa Margarita during her freshman year.
"…For the past four years, Mater Dei had never beaten Santa Margarita and I'd never seen my coach so happy," Thawley said.
While Mater Dei trains players to adapt to the game, Thawley is an exception. She prefers the use of her left hand even though the sport itself is dominated by right-handed attackers and defenders. Thawley uses her left hand to control the offensive attack from the opposite side of the pool, allowing the Monarchs a dual advantage.
"Grace embodies what a teammate is: she is selfless, hardworking, and collaborative, which makes her a trustworthy leader," senior and teammate Marley Presiado said.