Boba tea bursts in popularity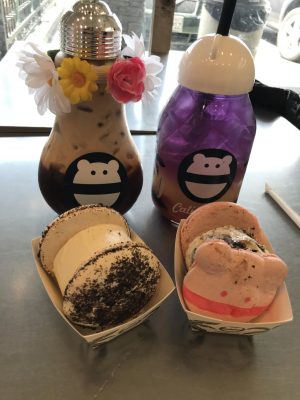 It's no secret that boba shops have been opening left and right in Orange County. In the past two months, Freshbo teaespresso has opened in Westminster, OMOMO Tea Shoppe in Irvine and Capputeano Cha in Newport Beach. These new shops join boba favorites like Sharetea, Dragonfly Tea Bar, Snow Monster and Lollicup.
Originally from Taiwan, boba is a chewy tapioca pearl that is an add-on to drinks like chilled coffee, hot tea, and cold slushes. It adds a gummy feel to drink favorites.
"I like that boba has a jello texture and that it is sweet," said sophomore Megan Nguyen, who named Tastea, Ding Tea, Roasting Waters, Bloomz and 7 Leaves as some of her local favorites.
For foreign exchange student, sophomore Kanchna Chhay, boba reminds her of home.
"I drank a lot of boba back in Cambodia and I think that the difference [in the boba sold here] would just be the type of tapioca pearls they use but aside from that, it's just tea with milk and pearls," Chhay said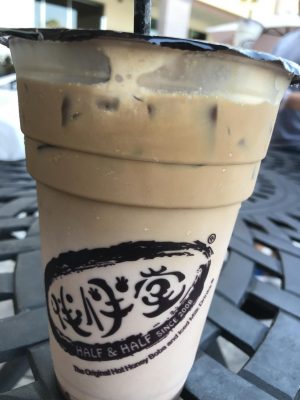 Compared to coffee or tea places, boba drinks have more variety. One variation includes popping pearls, which hold fruit juice in the middle and add a nice burst of flavor. They can be any color from green to pink. There are also regular pearls that are most commonly found in milk teas because of their bitter taste.
"Boba places typically have many different flavors and different boba places usually have some of their own unique flavors," sophomore Ashley Nguyen said. "The way the drinks are served are also unique. Coffee usually has a solid lid, but with boba, you are given a plastic cover over the top. This is so you can poke your straw through it and stir the drink before you begin drinking it."
Students don't have to travel far to get a taste of this popular beverage. The school's Key Club, as well as Team NEGU (Never Ever Give Up), a club that raises money for cancer patients at Children's Hospital of Orange County, sell milk tea and boba on campus about once a month. Team NEGU will be selling milk tea and strawberry lemonade with boba tomorrow on Heisman Lane after school.