Local fall events offer freaky, fun experiences
With less than two weeks until Halloween, it's time to carve pumpkins, stock up on candy and get costumes ready. Southern California offers many fun events, whether family-friendly or frightening.
TANAKA FARMS, IRVINE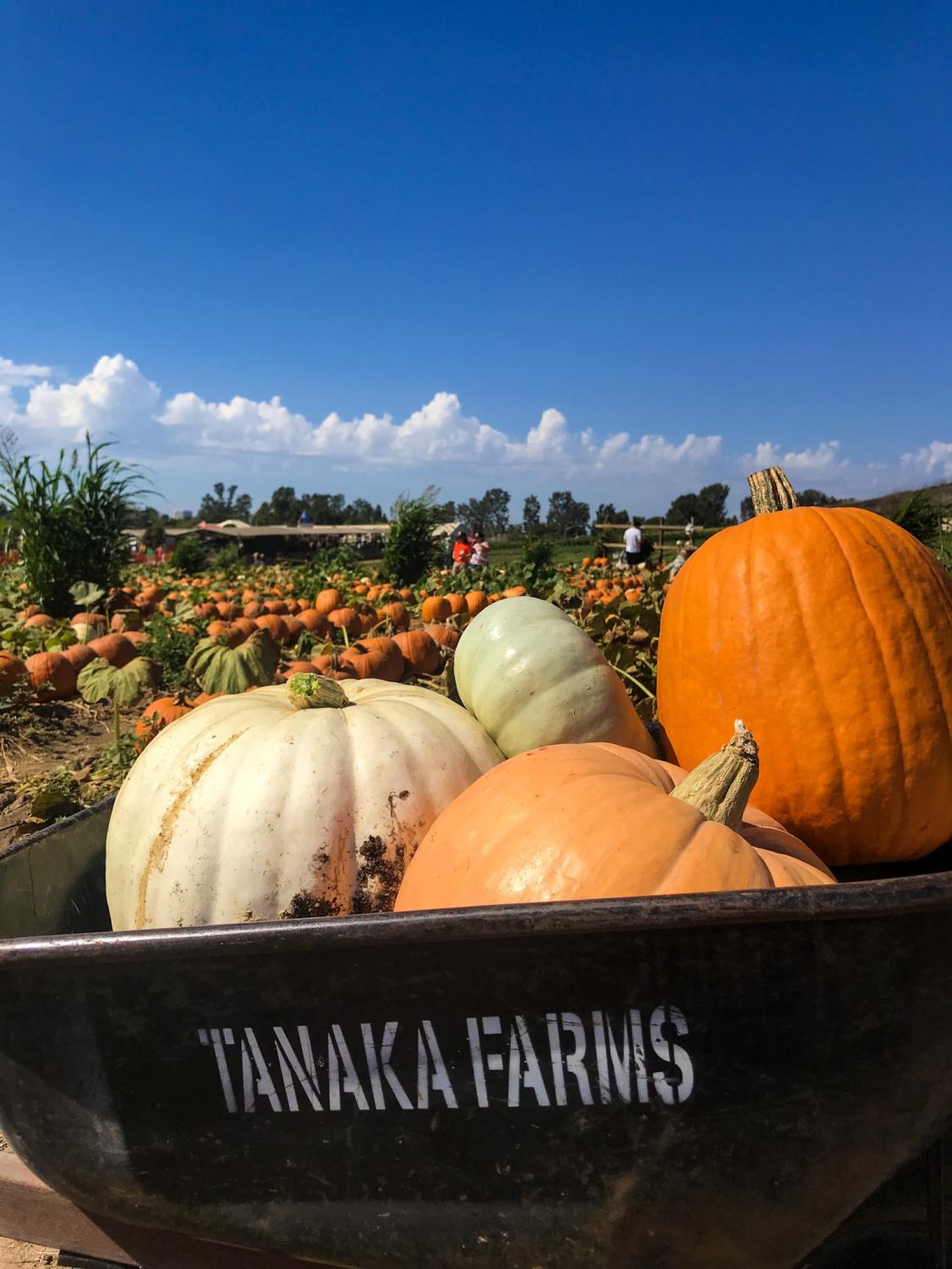 For those who want to get that perfect Instagram picture or want a fun place to go to with a group of friends to get pumpkins or halloween decorations, Tanaka Farms in Irvine is a great place to visit. Visitors can walk through sunflower and strawberry fields, pick out pumpkins, get lost in a corn maze, eat great food, or see the goats and sheep at the petting zoo.
"My favorite part about Tanaka Farms would definitely have to be the strawberry tour," says junior Noelle Montemagni. "The strawberry tour is where you take a wagon ride around the farm, and you get to pick and eat the fruits and vegetables they grow there on the farm."
Tanaka Farms has also partnered with Sanrio, Inc. to create a Hello Kitty-themed pumpkin patch. When venturing around the event, visitors are greeted with Hello Kitty decor and signs.
For more information, visit the Tanaka Farms website. Their pumpkin patch is open between 9 a.m. to 6 p.m. every day until Oct. 31.
17TH DOOR HAUNTED HOUSE, FULLERTON
If you want to embrace the scarier side of Halloween, 17th Door Haunted House in Fullerton is the perfect event to attend. It is in fact so frightening that, before going in, patrons must sign liability waivers. According to the event's website, this year's haunted house is themed "crybaby."
"I think the scariest part the fact that they could touch you and they would like separate you from your group and stuff…" junior Jeffrey Peterson said. "That was pretty terrifying [because they can] … physically grab you and throw you around…"
Peterson also highly recommended that if you attend this event, go with a group of people so that you can work together to make it through.
Disclaimer: This haunted house is extremely scary and is recommended for only teens and adults.
For more information, visit the 17th Door website. The haunted house is open between 7 p.m. to 12 a.m. from Oct. 19 through Oct. 31 on Fridays through Sundays. However, they will also be open on Monday, Oct. 29, Tuesday, Oct. 30 and on Halloween. On Halloween, they will open at 6 p.m.
ST. HEDWIG'S AUTUMNFEST, LOS ALAMITOS
For a more family-friendly experience, St. Hedwig's Autumnfest in Los Alamitos is a great place to go. According to the website, you can enjoy many activities ranging from carnival rides to live music. 
"My favorite part of Autumnfest is how family friendly and welcoming it is towards all guests," senior Victoria Golonka said. "This festival is fun for all ages."
Sophomore Lauren Friedman recommended checking out the festival's rides, games, raffles and booths from local stores and shops.
For more information, visit St. Hedwig's website. The festival is open Fridays from 6 to 11 p.m., Saturdays from noon until 11 p.m., and Sunday from noon until 8 p.m. The festival ends Sep. 30.