Team managers assist coaches, become part of team family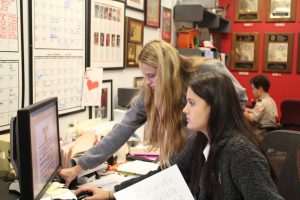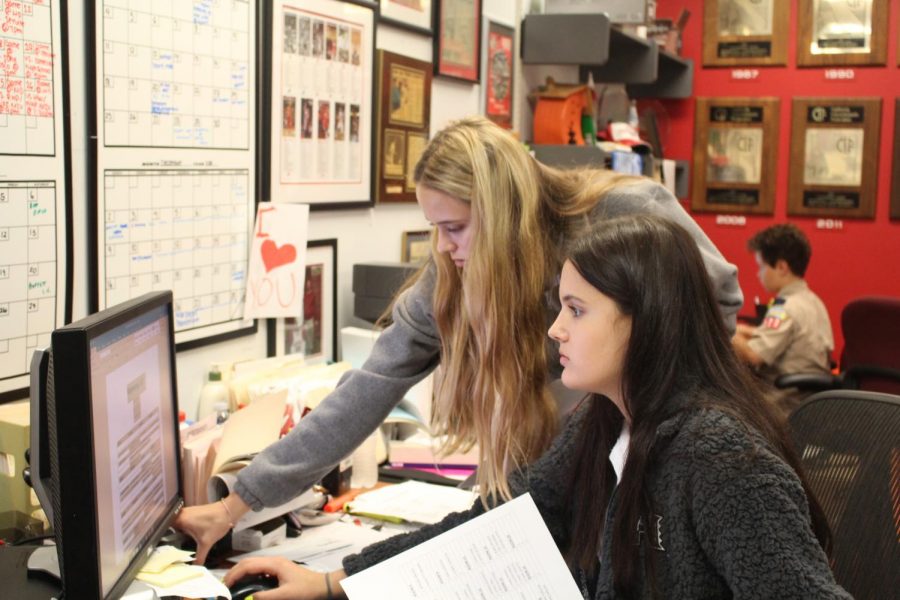 Mater Dei's dozens of records and championships are proof that student athletes have some of the best coaches and support systems out there. But behind the scenes, team managers, which are students, help coaches make sure athletes stay on their game.
"I'm honestly here to keep the girls motivated," said senior Hayley Skonieczny, a junior varsity girls volleyball team manager. "…I assisted my head coach in a lot of different aspects. During games, during practice, during tournaments."
While keeping the team players in line and motivated is key, team managers are also in charge of keeping score, organizing documents, and putting together uniforms. Managers also attend all games, tournaments, and other events with the teams.
"I was here in the summer. I had credit recovery classes to take too, so I would [do my manager duties] in the morning, go to my classes, and then [manage] again," said senior Allegra Mistitano, a varsity boys basketball team manager. "That's one thing: It's a time commitment."
All that time never goes to waste. According to the managers, time spent with the team leads to strong friendships that may not have been formed otherwise.
"…at first you could tell they don't want anything to do with me cause I'm an upperclassmen," Skonieczny said. "I'm a senior they think I'm just either bossing them around … and then by the end of the season you just see – even in the middle of the season – you see how much the relationship grows between you and the players."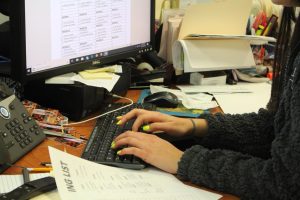 The job of team manager is a job for most, but it's more than that for junior Kyla Martinsen. Martinsen was injured while cheering at a football game during her sophomore year. Her injuries proved to be so severe in her neck and leg that she hasn't been able to cheer since. However, since becoming a varsity boys basketball manager, she's been able to put her athletic skills and interests to use in a new way.
"Coach McKnight and the team gave me a new school sport family and helped me out of a very dark time," Martinsen said. "I will forever be grateful to Coach McKnight for his kindness and giving me a new team to be a part of."