Teamwork assists wrestling in finishing season strong
Many think that wrestling is an individual sport. But the Monarch wrestlers think differently.
In fact, during his four years on the school's wrestling team, senior Kenny Cervantes has learned that hard work pays off especially when it is being accomplished as a team. He said he has discovered what it means for individuals to come together and work as one to strive common goal.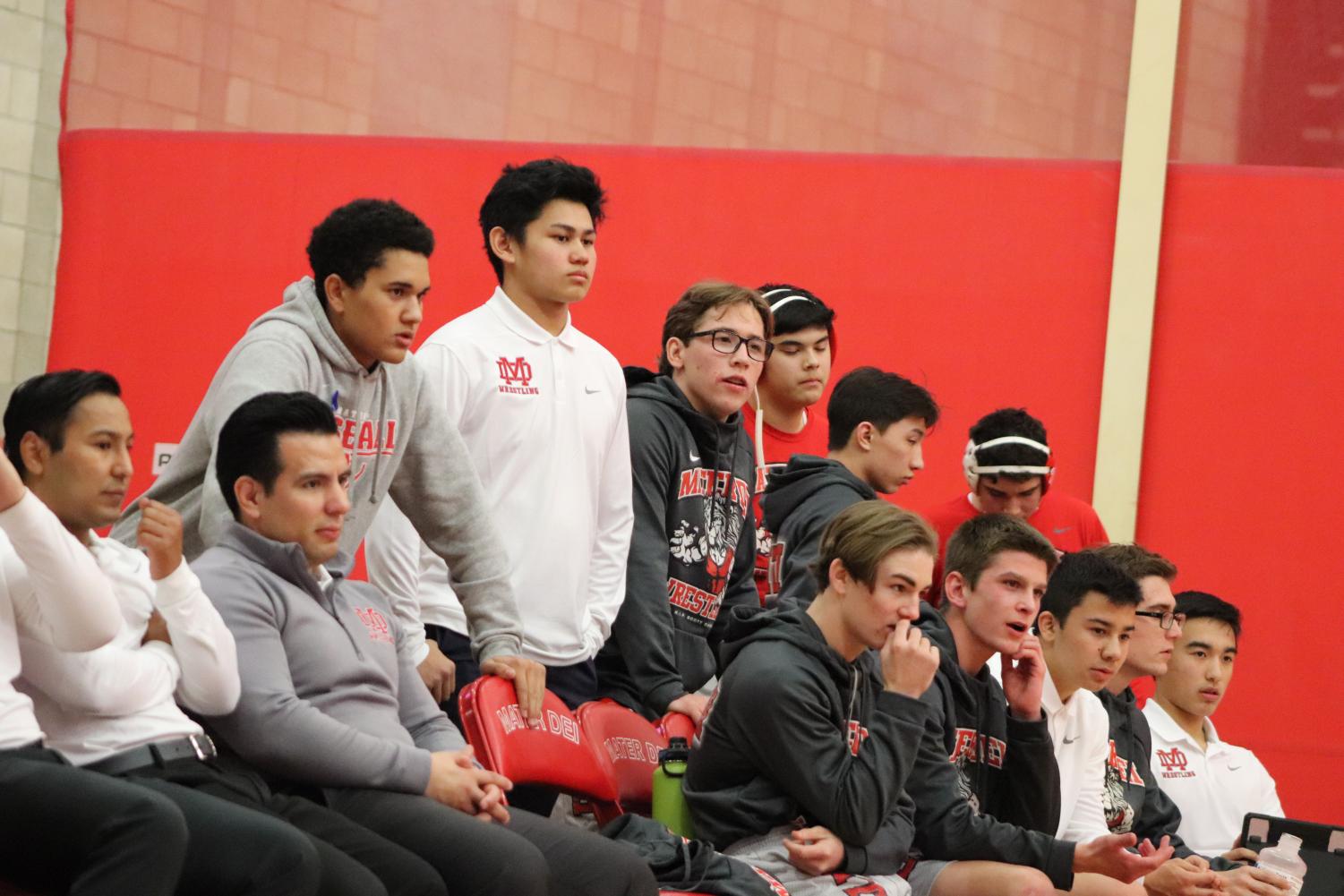 "My teammates [are my favorite part about wrestling] because they're all my best friends," Cervantes said. "There were times where we all thought about quitting and stuff like that, or I thought about quitting at least and thought 'why am I doing this' these guys kind of brought me back to it and helped me realize why I love wrestling."
While school is in session, some of the team eats together, they train in collaboration and improve side by side.
"I have learned that you're only as good as your teammates training besides you," junior Benji Tjan said.
Besides training together, the team bonds most while traveling for tournaments, Tjan said. Traveling means they have to spend more time together and even go out for celebratory dinner after they compete.
"It's a demanding sport but it's worth it and I don't regret ever walking into the wrestling room and joining when I was an eighth grader because it's taught me so much and it gave me great friendships and it was an amazing part of my high school experience," Cervantes said.
In recent years, the wrestling team – which is made up of three levels, frosh/soph, junior varsity and varsity – has made a name for itself throughout California as a CIF contender. Led by Coach Luis Renteria who took over the program seven years ago, the varsity team has succeeded in placing in every tournament they've participated in according to the team's website."
The main focus of our team is to build and develop a strong positive mindset and work ethic through commitment, determination, and perseverance, so that, when faced with adversity in life, we are prepared to handle whatever the Lord puts in front of us," Renteria said.
The accomplishments achieved by the wrestling team this year vary per individual. Whether it's placing fifth in the El Dorado tournament or being able to recognize the progress made throughout time on the team, the team is proud of what they have accomplished and is looking forward to their future.
"[Wrestling] also taught me that I control my own destiny and I can go as far as I see fit," Cervantes said.