Economics teacher trains for new position on San Francisco Federal Reserve bank council
Jasmine Nguyen, Content editor for the CROWN Yearbook
May 13, 2019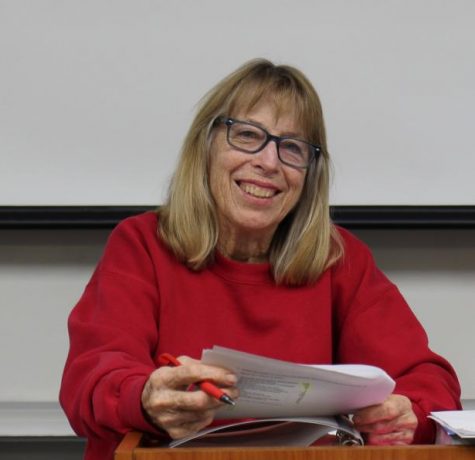 Diane Larsen, an Economics teacher, has been teaching at Mater Dei for 34 years. This year, Larsen had the opportunity to visit the Federal (FED) Reserve Bank of San Francisco as one of the newest members of the Federal Reserve Bank of San Francisco Educational Advisory Council representing the 12th District.
Chosen last spring, Larsen began her role on the council in October and she will continue visiting the San Francisco FED bank, the second largest in the country, and training for the rest of the school year. The teachers who are chosen are given training on the role of the Federal Reserve Bank, which is the United States' central bank and controls the country's money supply.
"We were 'commissioned' to be ambassadors to the public about the role of our nation's central bank," Larsen said.
Larsen said she feels "very happy and proud to be chosen" and plans on including her new experiences and knowledge in the FED lessons that she teaches her Economics and AP Macroeconomic classes.
This is not the first time that Larsen has been invited to attend a FED conference. Larsen has also been invited to visit and train at the Financial Industry Regulatory Authority as well as the Securities and Exchange Commission in Washington, D.C. Larsen has also visited South Africa through her involvement in the U.S. State Department and California Council for Economic Education to "evaluate economic teachers and students there.
It is indeed an honor to be chosen for this position as well as [being able to bring] recognition to Mater Dei," Larsen said.