Garden Grove welcomes new food hall Steelcraft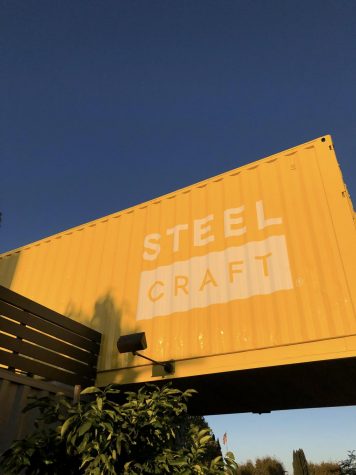 SteelCraft, a new food hall, opened in Garden Grove Sept. 26. Originally established in February 2017 in Long Beach, SteelCraft is an outdoor urban eatery created by shipping containers that are home to various dining outlets.
Originally an empty lot, the Steelcraft food hall is made up of 22 containers surrounding a barn-like open-air roof structure, which highlight the agriculture history of Garden Grove. The artistic layout of SteelCraft and aesthetically-pleasing decor make it a perfect spot to take nice photos either for a family picture or an Instagram post.
"I like Steelcraft because of their layout structure and the availability of many new food choices that are waiting for me to try," junior Betty Nguyen said.
The new SteelCraft location offers nine varieties of food and beverage options: Beachwood Brewing, Dark Horse Coffee Roasters, Cauldron Ice Cream, Honey & Butter Macarons, The Penalty Box, Renegade Taco, The Nest: A breakfast Joint, The Chick 'N Shack: Khao Man Gai, and Barrio: Modern Filipino BBQ.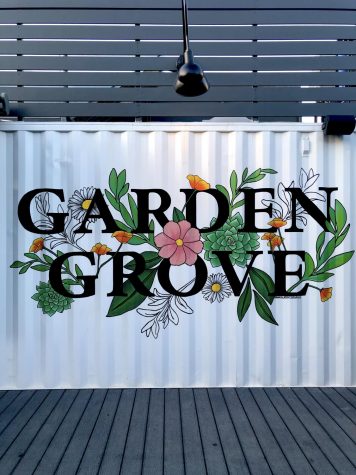 Each restaurant offers its own unique flavors. Some favorites include Cauldron Ice Cream, which serves beautiful handcrafted rose-shaped ice cream served in a puffed cone; The Penalty Box, which was established by Olympic Gold medalist and NHL Hockey Hall of Famer Teemu Selanne, sells gourmet burgers, hot dogs, and fries along with bottled sodas and shakes; and Dark Horse Coffee Roasters, which provide high-quality beans and coffee.
The open-air environment of the fall hall creates a friendly, fresh zone for people to hangout and feel a sense of community. The communal dining space with long tables and benches allows people to easily communicate as well as to meet new people.
"Whether you come for the food, drinks, or the people, there's a place for you at the SteelCraft table", according to SteelCraft website.
Steelcraft is located at 12900 Euclid Street in Garden Grove and is open daily from 6:30 a.m to 10 p.m. For more information about Steelcraft, click here.