Winter Formal: Clutch Necessities
Hang on for a minute...we're trying to find some more stories you might like.
Winter Formal is probably one of the biggest events of the school year. Girls have to worry about dresses, shoes, hairstyles—everything—to have the perfect night. But what if you get a stain on your dress or chip a nail? A girl can only carry so much in her clutch, and there is no possible way to drag around a giant bag throughout the night. Here are some necessities a girl should consider bringing to Winter Formal.
1) Phone and a portable charger. Of course, you wouldn't be on your phone; you will be too busy dancing. Still, bring it along so you're able to take memorable photos and contact your friends and parents. More importantly, if your phone dies, you can charge it with a portable charger. If you want to kill two birds with one stone, you can get a clutch with a USB port here.
2) Money. Bring at least $20 in cash with you in case you and your friends decide to get a snack before or after the dance.
3) Face powder (that includes a sponge applicator in packaging) or oil-blotting sheets. Unless you want your makeup to wear off throughout the night bring either one of these along.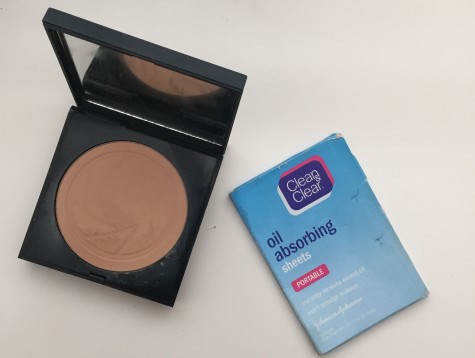 4) Lip products. If you're wearing a gorgeous red lip, you definitely want the color to remain potent and last. Bring your lip color in your bag to reapply the color throughout the night.
5) Pain Reliever. If you're prone to headaches, this is a must. You don't want to be stuck at the dance with a headache. Some stores sell mini travel packs, so pick one up before the dance.
6) Stain Remover Pen. If your dress is involved in a sticky situation, this will be your best friend. Better to keep this than to risk your dress.
7) Hair Ties and Bobby Pins. You never know, throughout the night, your hairstyle may become loose. Keep a couple of bobby pins and elastics in your bag if you need to adjust your hair later in the night.
8) Safety Pins. What is more horrifying than your dress zipper breaking? These will save you from a fashion mishap. I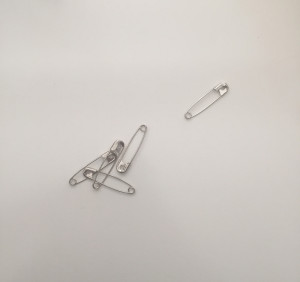 f you're not a fan of carrying around a load and want something small, you can get the Pinch Emergency Kit for $16, which you can buy here. This kit contains 17 essentials for on-the-go mishaps.