Choir program presents virtual concert: MD Unplugged
Going to performances or shows in the 2020-2021 year hasn't been quite the same, yet the choir program hasn't stopped presenting new ways to continue to stay engaged with their audience. Their latest gig, MD Unplugged, was pre-recorded and will be available March 5th, featuring about 30 student performers, consisting of solos, duets, and group acts. Those who purchase tickets will be provided a link to view the performances.
A key inspiration behind this virtual concert was the well-known TV music program: MTV Unplugged, which features popular artists performing acoustic versions of their biggest hits. Our school's very own MD Unplugged, which did not have a particular theme, allowed for a range of performances in the genres of soul, country, pop music, and more.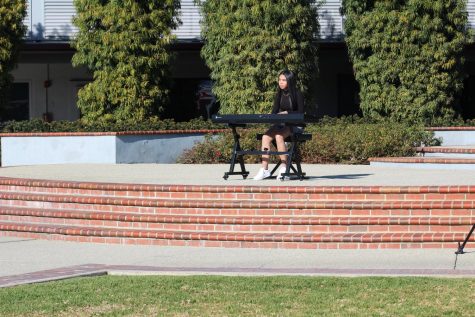 "I was thinking of names and the song I was listening to, and [remembered] MTV Unplugged and I was like, 'whoa it works perfectly'," Senior and choir student director Nick Quattrocchi said. "So I figured it'd be a nice play on words."
All performers spent two full days recording their songs and filming in different locations around the campus such as the Grotto, the football field, and the parking structure. Recording songs was done with a mask on and they had to learn to lip sync. After that, a professional camera crew was hired to film each song. Drones flew overhead to capture unique angles. This filming style granted students more creative freedom and an opportunity to showcase their talents, however they had to make some adaptations.
"I definitely think it's difficult to sync up your lips and get everything right… it's difficult to put on a show when you're not actually singing because it's lacking in energy, so I think keeping the engagement throughout is definitely a challenge," senior and Choir Community Advocacy, Relations, and Recruitment chair Kaitlyn Staats said.
Duets and groups could not be performed physically close due to maintaining social distancing guidelines. So, adjustments and video gimmicks were used in order for them to sing "together". This was the case for Quattrochi and senior Chambers President Caroline Kawabe, who performed a duet of the song "Upside Down" by Jack Johnson.
"We couldn't really be in the same shot without wearing masks so we had to be kinda creative in stitching together videos so I think that was the hardest part – not being able to actually perform," Quattrochi said.
In general, the pandemic forced the direction of choir concerts into new angles. Director of Choral and Vocal Music Director Jodi Reed said that the program is learning to "streamline the process more and more" in the filming and production of each choir concert since the pandemic began.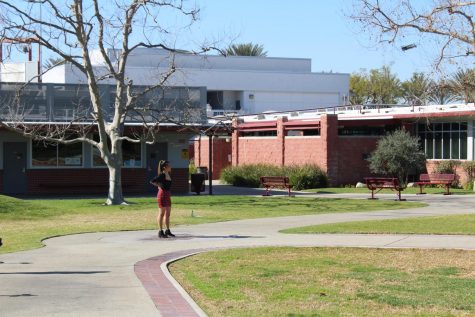 "I have really enjoyed the editing of beautiful filmography and videography," Reed said. "It's really lovely to get to showcase our students in this incredible way. I also like the permanence of film and the fact that students will get to have this as a keepsake."
Reed said that she would love to find a way to continue doing a filmed version of future concerts. Student performers also agreed that the process was a great opportunity in gaining professional experience as singers.
"I thought [recording and filming] was really fun and inventive, and I think that it was a great way for us to still be able to perform and everything," Kawabe said. "I'm honestly really grateful that they were able to bring in these professional people and still have us record and sing."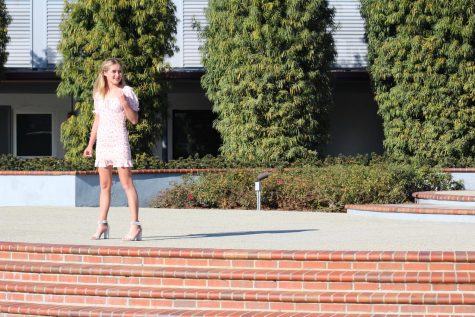 The choir program is far from being done this year. Following MD Unplugged, Coffeehouse, the Spring Concert, and Madrigal Feast will be presented in the next coming months as well.
"Well personally, I hope people take away that even in weird and unpredicted circumstances there can still be light and good, and you can still find ways to get creative and pursue your craft and everything," Kawabe said. "And specifically from our duet, I hope that it just gives everyone a nice happy feeling and it's a feel-good song. So I hope people feel good."
Visit @mdperformingarts or @mdchoir on Instagram for information about MD Unplugged, the choir program, and monthly student takeovers. You can find more information about the choral and vocal department on the performing arts website.
"We're still creating, we're always creating," Staats said. "Even in the middle of a literal pandemic we are finding ways to be safe and bring hope of life and just keep bringing this light, and this gift of song, music, and hope in the middle of this hard time."