Cerritos area offers students unique dining experiences
On May 3, Prom (City of Stars) will be held at the Cerritos Center for Performing Arts. The Cerritos area has many restaurants and dessert places for students to go to before and after the dance. Here are some restaurants around the dance's venue that are sure to satisfy the foodie in all of us:
Benihana
4250 Birch St., Newport Beach, CA 92660
HOURS- 11:00 AM – 10:00 PM
Though in Newport Beach, Benihana is a popular Japanese teppanyaki restaurant that specializes in being a dinner with a show that is worth the drive.
"It's just fun!" said Junior Christian Dominic Beckham. "Depending on the chef it's always different on how they make the food and how they entertain the people there."
Each meal is served in a very unique way. The food is prepared in front of guests and has a reputation for being very fun and exciting. From fried rice in the shape of a beating heart to a volcano made of onions, Benihana is sure to impress.
"I like splashing meadow, it's steak and shrimp with a side of vegetables" said Beckham. "It's pretty good and filling."
Umami Burger
338 S Anaheim Blvd., Anaheim, CA 92805
HOURS- 11:30 AM – 11:00 PM
Attached to the Irvine Spectrum Improv Theatre, Umami Burger is a restaurant constantly buzzing with popularity.
Umami serves gourmet burgers that cater to every diet. Even vegans.
Their 'Impossible Burger' went viral on social media for being completely vegan, yet still tasting like meat. Other popular items include their fried pickles and truffle burger.
Ruby's Diner
1128 W Lincoln Ave., Anaheim, CA 92805
HOURS- 7:00 AM – 10:00 PM
Ruby's Diner is a classic 50's style restaurant. The laid back environment of the restaurant is perfect for groups who are not looking for anything too fancy.
"It has like those cars, those phones… even the waiters themselves makes you feel like the atmosphere revolves around that 1950s era which not many of us [have] experienced" said Junior Cesar Venegas.
Aside from the classic 1950's atmosphere, the diner serves quality burgers and shakes.
"One of the main qualities from Ruby's has got to be the shakes you know" said Venegas. "Definitely gotta be that Hershey Chocolate Milkshake. It has chocolate and it's like Hershey's so it's like Hershey's chocolate"
After's Ice Cream
11247 183rd St., Cerritos, CA 90703
HOURS- 12:00 PM – 12:00 AM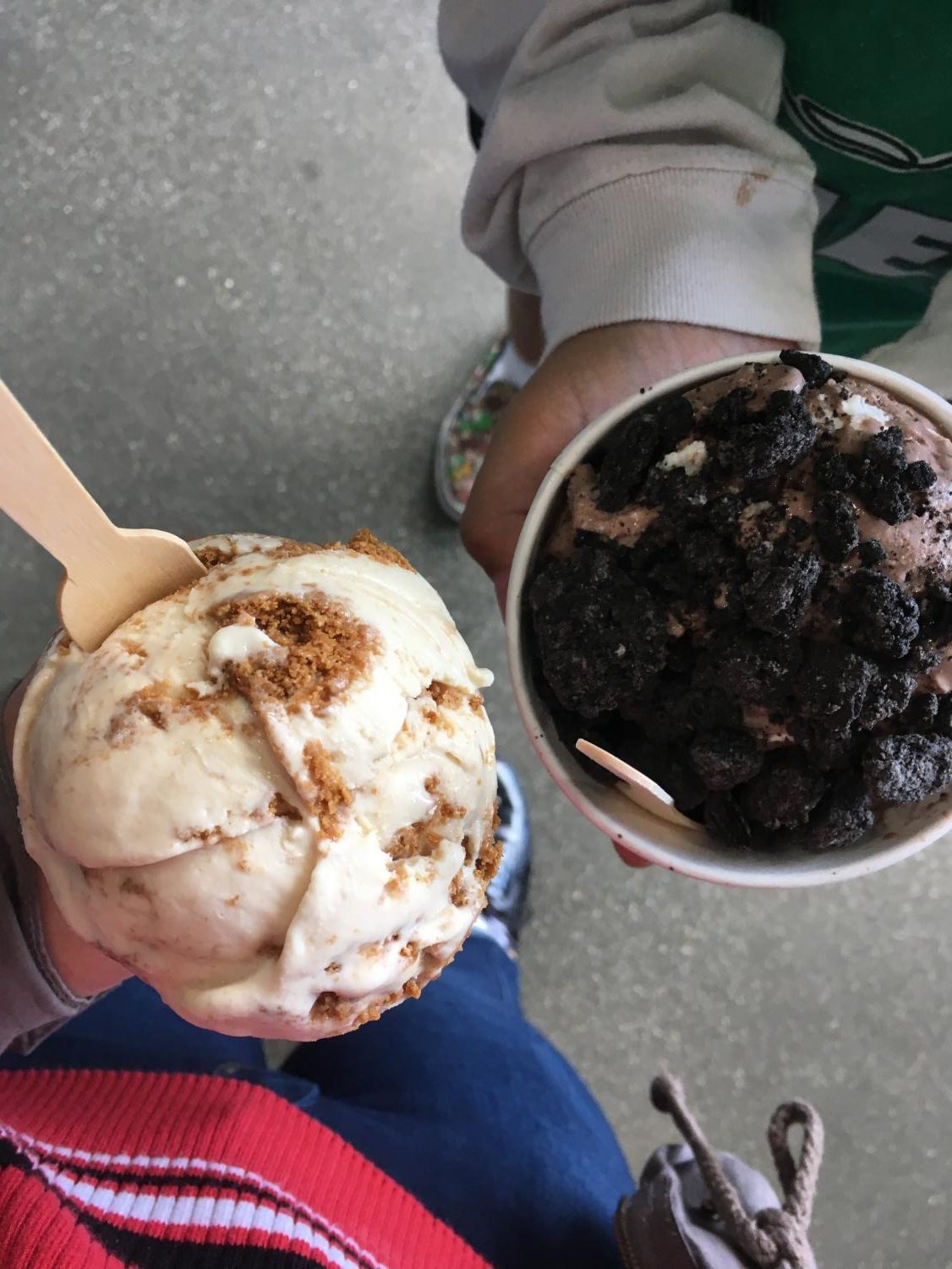 After's Ice Cream is famous for their unique flavors and friendly staff.
"I think the thing I most like is that they're so nice, their prices are pretty good and they have really unique flavors" said Sophomore Jackie Yocam.
The ice cream shop creates original flavors such as 'cookie monster' and 'jasmine tea' that are perfect for foodies of all taste palettes.
With bright lights and trendy decor, After's Ice Cream is perfect for Instagram photos with your friends and food.
"The environment is really chill and it's just one of those places you want to go to all the time" said Yocam.
Mini Monster
440 S Anaheim Blvd., Ste K1, Anaheim CA 92805
HOURS- 11:00 AM – 10:00 PM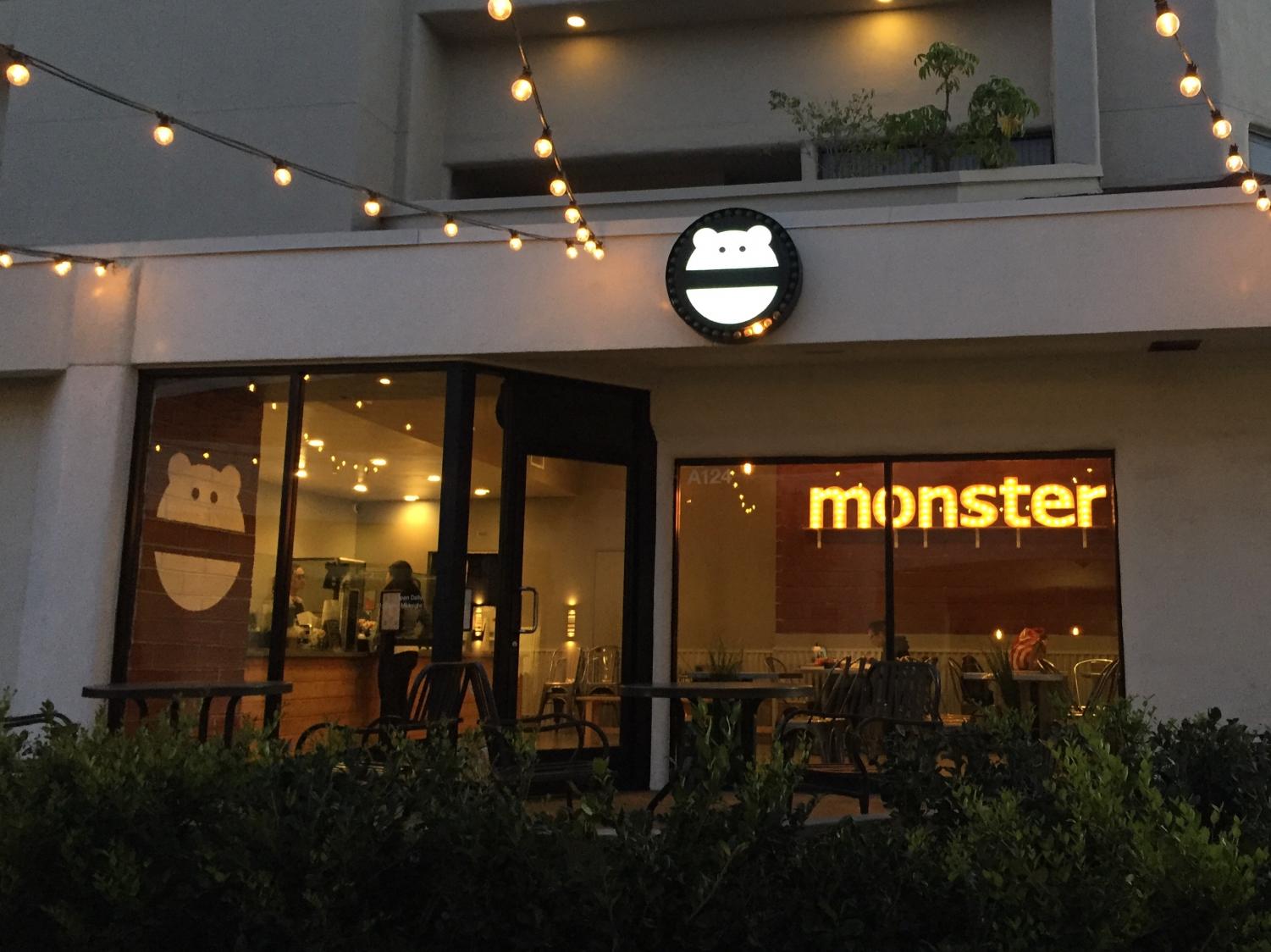 Popularized after going viral on Instagram, Snow Monster is famous for exactly that: the most instagrammable desserts.
Their most famous items are their 'Monster Cloud' drinks, which consists of your choice of drink with boba and a cloud of cotton candy on top. However, they also have other desserts like cookies, macaron and ice cream.
"I usually order the macron sandwich" said Senior Dylan Do. "It's like where they have two macarons and I usually order taro ice cream in the middle."
After ordering dessert, customers are welcome to sit in the shop's very decorated dining area where they have grass and brick walls, perfect for taking Instagram photos.
"It's fun to hang out there with a group of friends and just eat ice cream and hang out" said Do. "I would recommend it because it's a pretty chill spot and you can always hang out there."
Honeymee
12763 Towne Center Dr., Unit SJ-1, Cerritos, CA 90703
HOURS- 11:00 am – 10:00 pm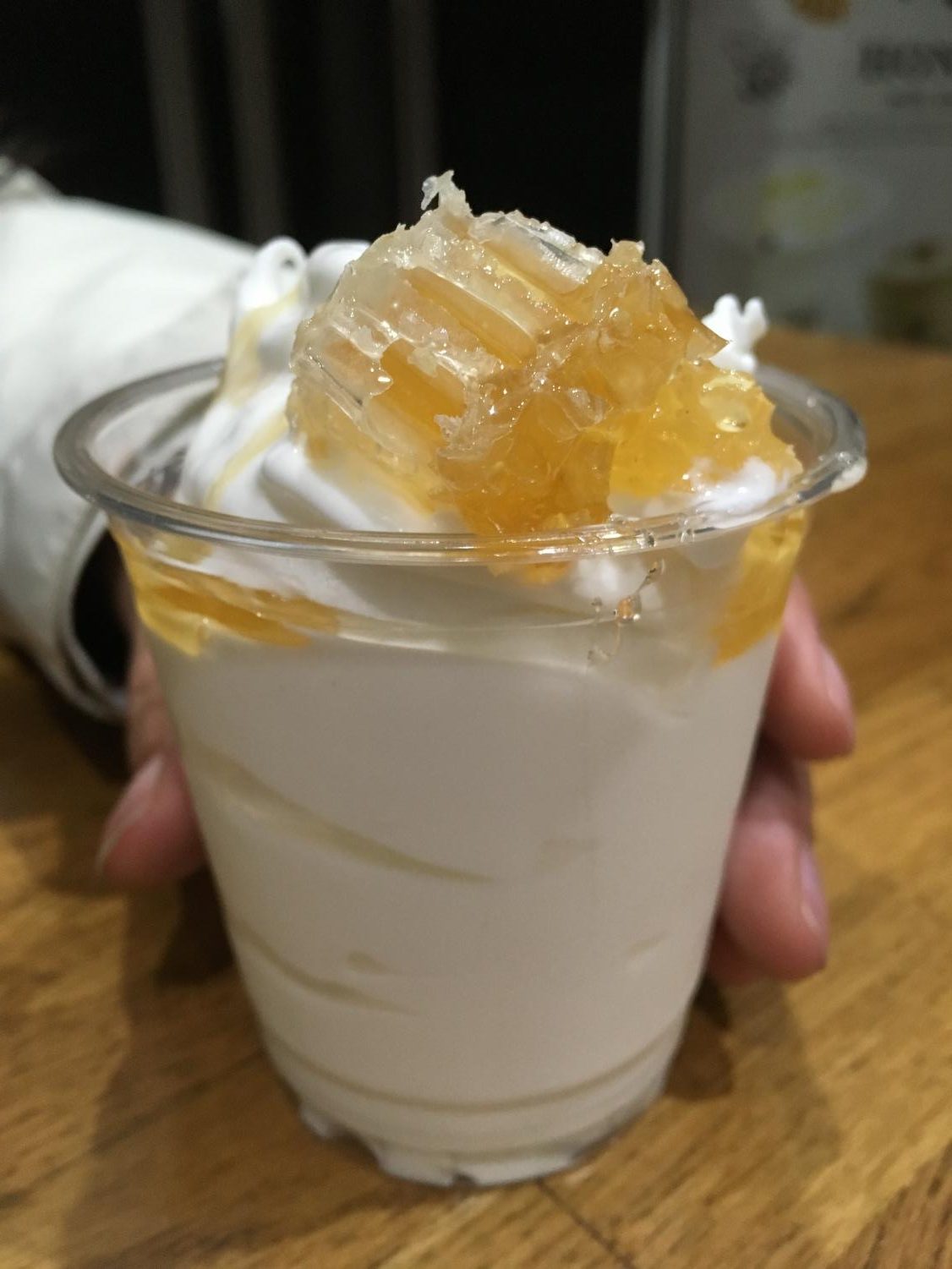 Honeymee is a small dessert shop that has a variety of items ranging from milkshakes to waffles. Their most popular item is the 'Honeymee' which is Californian milk ice cream drizzled with honey and a 100% natural chip of honeycomb.
"It's just sweet with honey" said Sophomore Nathan Tran. "The honey just adds another dimension to it."
Because of the small size, Honeymee may not be the best place for big groups. However, it still offers customers a very small seating area.
"I'd just say grab and go like I wouldn't really eat in there. I would just grab it and take it somewhere else and then eat it" said Tran.