March Monarchs of the Month: Mateo Ramirez and Lily Avigador
In recognition of their Monarch character, seniors Mateo Ramirez and Lily Avigdor were selected as Monarchs of the Month for the month of March. Every month, one senior boy and girl are nominated by faculty and staff for their academic and personal successes.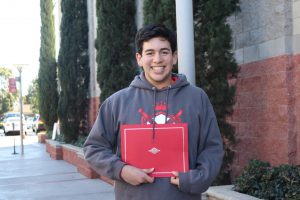 In addition to being ASB Vice President, Ramirez is also apart of Chambers Choir and is captain of the All-Male Hip-Hop Team.
He believes the school has provided him with the ability to improve his communication skills with others.
"It's made me more aware of people that aren't like me, that have different views," Ramirez said. "A taste of the real world, kind of, because not everybody is the same. There are a lot of different people so you can learn to deal with issues and problems."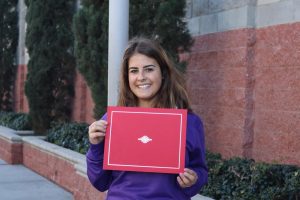 Avigdor is the current senior class secretary, co-editor-in-chief of the CROWN Yearbook, and captain of the girl's beach volleyball team.
She said that she credits Mater Dei with pushing her out of her comfort zone by allowing her to gain experience in different fields.
"I feel like it's helped me be my true self and come out my shell and step out of my comfort zone, and do a ton of things I wouldn't have tried like dancing at rallies, speaking at football games, and speaking in front of the entire school," she said. "…I've always wanted to do some of these things but never actually stepped out and did them."