Charcoal, yerba mate among current food trends
If you're craving unique sweet treats or more diverse culinary dishes, this year's food trends are a great place to start. Filled with flavor and health benefits, these trends will create unique experiences for you to share with your friends and, of course, your followers on Instagram.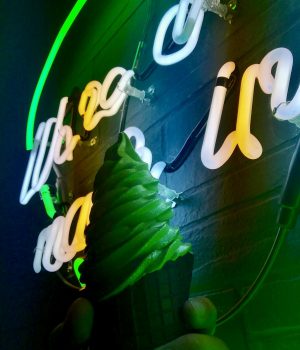 Charcoal
Known for its pitch black hue, charcoal has become a new crazed food trend on the Internet. From waffles, ice cream cones, pressed juices and ice lattes, charcoal is now being infused into many daily dishes and typical desserts. On top of being the next picture worthy food trend since unicorns and rainbows, charcoal can produce many health benefits as well.
Activated charcoal is the byproduct of burning coconut shells, wood or other plant materials. According to physician Jeffrey Morrison, founder of the Morrison Center in New York, charcoal has the ability to flush out toxins, removing them from the body, making it a popular source of detoxes and cleanses.
Popular local restaurants and shops that include charcoal products include:
Coffee Dose

:

Serves charcoal lattes, cappuccinos and charcoal lavender lemonade; Coffee Dose is located at

116 East 18th Street in Costa Mesa

Mr. Matcha

:

 

Serves charcoal soft serve ice cream and know for their signature charcoal cinnamon waffle cones; Mr. Match is located at 12926 Main Street in Garden Grove
Yerba mate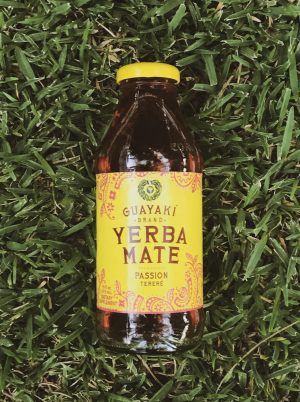 Yerba mate is a South American super beverage that is traditionally used for medicinal purposes because of its caffeine and health benefits similar to tea. Many people who regularly consume yerba mate often rave about how it enhances alertness like coffee without the jittery side effects. The beverage is produced by an infusion the leaves with hot water and is traditionally serves in a hollowed gourd with a metal straw. Yerba mate may also be consumed as a refreshing cold beverage with sparkling water or infused with other juices. The flavor of mate is similar to that of green tea and is recommended as a "wake-up tea" to be consumed in the morning. This product is available at most grocery stores such as Sprouts, and also sold at small markers or drug stores.
Popular brands of yerba mate include Guayaki, Yachak and Yerbae.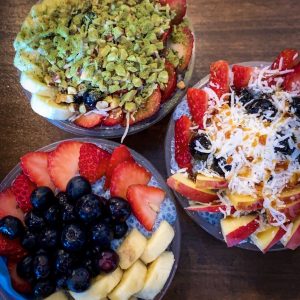 Açaí bowls
An açaí bowl is made from açaí berry purée with a blend of healthy ingredients and adorned with delicious toppings, such as coconut flakes or honey drizzled on top. The vibrant purple hue attracts many people especially when its covered in bright and colorful fruit. These wellness bowls are packed with inflammation fighting antioxidants, calcium, Vitamin A, healthy fats and are low in sugar. In addition, many people like açaí bowls because of their ability to pick which toppings or fruits to put on their bowl. Açaí bowls are the perfect breakfast or mid day snack on a sunny summer day. These bowls are usually fairly larger and perfect for sharing with two or more friends. Some açaí shops have customizable bowl with a variety of toppings.
Popular açaí shops:
Blue Bowl is located at 417 S Main Street in Orange.

Nekter Juice Bar is located at 3333 Bear Street in Costa Mesa.

Milk and Honey is located at 2981 Bristol Street in Costa Mesa.
Impossible Burgers
You may have heard about the "Impossible Burger," a plant-based patty that substitutes meat and dairy products. This burger's main ingredient is called heme, an iron-containing compound that mimics the flavor of meat. Since it's made from plants, this burger is not only a much more healthier alternative, but also leaves a smaller environmental footprint rather than the classic beef patty. Unlike a veggie burger that does not taste much like meat, the impossible burger tastes exactly like meat.
Hamburger joints and restaurants that sell Impossible Burger include:
Umami Burger is located at 2981 Bristol Street in Costa Mesa.

Veggie Grill is located at 13786 Jamboree Road in Irvine.

Ruby's Diner is located at 3333 Bear Street in Costa Mesa.
Poke
Poke is one of the freshest and healthiest food trends around. This Hawaiian speciality consists of fresh fish and colorful toppings such as cucumber, seaweed and other Asian toppings that create a meal filled with a burst of color and range of textures. This is a great dish to share with a group of friends during a casual hangout. Poke bowls are fairly large and great for sharing although depending on the restaurant you go to sizes may vary.
Popular poke restaurants include:
Uroko Cafe is located at 3030 Bristol Street in Costa Mesa.

North Shore Poke Company is located at 3033 Bristol Street in Costa Mesa.

Poke Me is located at 18066 Culver Drive in Irvine.