May Monarchs of the Month: Yahaira Rodriguez and Daniel Williams
Seniors Yahaira Rodriguez and Daniel Williams were chosen by faculty as May's Monarchs of the Month. This award is given to two seniors, one boy and one girl, each month and recognizes their accomplishments as Mater Dei students.
Yahaira Rodriguez' involvement in extracurriculars, dedication to service, leads to being named Monarch of the Month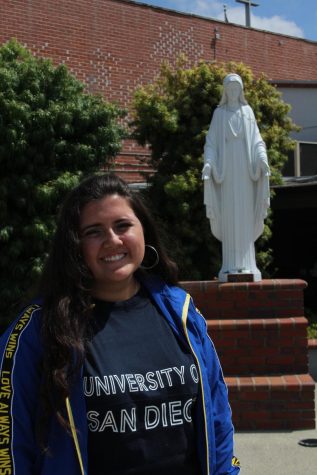 Yahaira Rodriguez was selected as Monarch of the Month due to her commitment to both academics and extracurriculars.
"Bold, different, and courageous" are three words Rodriguez used to describe herself, listing three characteristics which she believes set her apart from the rest of the student body.

Rodriguez is president of the Instrumental Music program and managing editor for The Scarlet Scroll. Although she dedicates a a majority of her time to these programs, she is also involved in the California Scholarship Fund, Renaissance Club, and being an ASB Senator.

For most, this long list of priorities seems daunting.
"When I think of something, I strive to do it," she said. "People sometimes  underestimate the idea [by saying] 'Oh it's too hard, you can't do it in this time limit, you don't have enough space.' And I look at that as a challenge and to get things done."
Although Rodriguez is heavily involved at Mater Dei, she takes time to get involved with the community, more specifically at her middle school, School of Our Lady.
"I always go back to my old school School of Our Lady, one of the Marian alliance schools, and am an assistant to my old 8th grade teacher and I help with tutoring and just get service hours for it," Rodriguez said

Rodriguez will attend the University of San Diego and expresses interest in music and media.

Daniel Williams' "hard worker" mentality awards him Monarch of the Month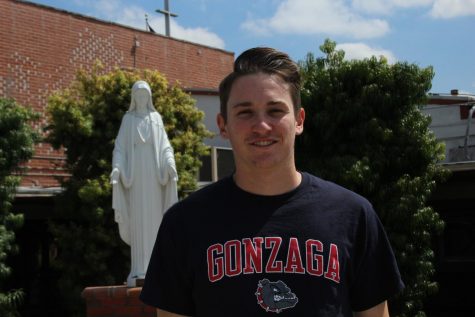 Daniel Williams is a double varsity athlete playing both baseball and basketball.
"It's tough. There are a lot of late nights and early mornings but it's fun at the end of day," Williams said.
Aside from shooting threes and running the bags, Williams appreciates the social aspect of playing on great programs. He said his favorite memory was "being a part of really good programs and really good coaching staffs and making friends."

Outside of school, Williams volunteers for his parish St. Bonaventure. Williams also participated in the annual Special Games calling it "A life changing experience."

Before his final days walking on Heisman, Williams hopes that the MD student body remembers  him for "caring for everyone and working hard." After high school, Williams will attend Gonzaga University and will study business along with sports management.