COVID-19 quarantine creates impact on student mental health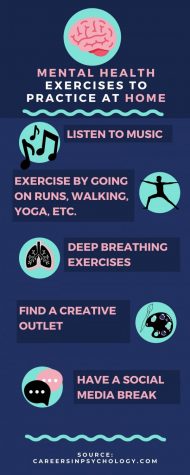 On Mar. 13 the world as we know it changed. Majority of stores, restaurants, beaches, parks, movie theaters, workplaces and schools began to close due to the COVID-19 outbreak, stopping our fast-paced and constantly changing society for an uncertain amount of time.
As the world attempts to adjust to this new norm, being confined in our homes has caused students to struggle regarding the transition of being at school and getting daily help in the classroom to being home and only communicating with their teachers through a screen. This new change brings increased mental health issues as students begin to deal with a buildup of stress and attempt to find a silver lining in this new era.
"The most difficult part of quarantine for me is the uncertainty of everything going on," junior Lily Kunde said. "As someone who suffers from anxiety and depression, I worry a lot about the future and how Covid will affect future events I have looked forward to. Quarantine has been an emotional experience because isolation truly makes me feel so alone and I feel as if I took things I had before quarantine for granted. I also found school and sports as a way to ease my mind of some personal troubles I have in my life. Now that they are gone, I have had to reset how I do my work and routine so that I can still find the motivation to keep going."
As many students, especially seniors, mourn the loss of the end of the school year and cancellation of events like prom, spring sports and graduation, wellness counselor Dawn Shapiro sees this as the natural reaction for students.
"Teens have amplified natural, developmental motivations that make it more difficult to quarantine at home," Shapiro said. "There are changes that come during this time along with adolescent social dynamics make it harder to take this in stride."
Shapiro stresses that this time for students is about self care that students can do schoolwork while maintaining their mental well being.
"Be sure to get enough sleep, exercise and eat healthfully," Shapiro said, "It is also recommended that you find ways to stay connected with family and friends, whether that is by telephone, FaceTime or socially distanced activities."
With quarantine in place it can be harder to connect with our friends, but it is still important to reach out to each other and make adjustments in one's daily routine to stay healthy mentally.
"I personally enjoy exercising and playing online games with friends," Kunde said. "Although I cannot be with my friends, being able to interact with them over facetime and Zoom has been a way to distract myself and remember good times I have had with them."
The CDC recommends taking breaks from reading and watching news stories about the pandemic and instead using that time to take care of our bodies, and Shapiro recommends using writing as a coping mechanism if things seem overwhelming.
"Writing or journaling can help improve your mood by assisting in prioritizing problems, fears, and concerns," Shapiro said.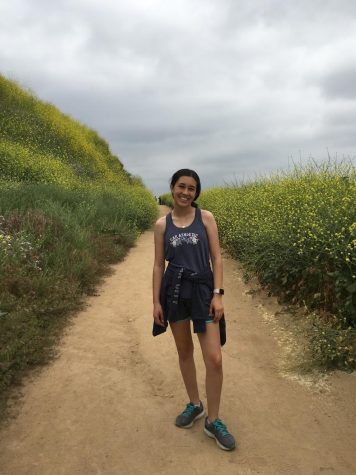 For students who find the transition to be much easier than others, it's important to reach out to classmates to ensure the safety of their mental health. For junior Emma Zuniga, while the pandemic hasn't affected her mental health it has caused her to greatly miss her friends.
It is important, especially during this pandemic to recognize that it is okay to ask for help when you need it.
"Know that there is no shame in admitting that you need support, especially during this time," Shapiro said. "We are on the same boat and this isn't something we were expecting."
Parents should also be paying closer attention to their children at this time as they play a large role in ensuring that they do well in school as well as their mental wellbeing.
"Parents do not have to act like a hero and try to make this time a version of quarantine perfection," Shapiro said. "Kids need to feel heard and understood…Discounting their very real frustration and sadness will only make them feel worse. Parents can help them feel better by acknowledging both their losses, and also their feelings about the loss."
This is an important time to observe the patterns of your friends and family to ensure their mental well-being. The wellness counselors are always available upon request, and you can contact Kellie Bauer to set up an appointment.
"Pay attention," Shapiro said. "If you notice that another student or friend does not seem like himself, ask if you can help."
Do not be afraid to ask for help yourself, take advantage of what is provided by the school as well as leaning on your loved ones for assistance.
"I wish to address that those who are currently suffering from mental illness are not alone," Kunde said. "We are in this together. Although these times seem inescapable, reaching out and asking for help from family and teachers is a great way to realize this. I personally have learned that opening up about my mental health opened so many doors of help and support that I needed."
BREATH OF FRESH AIR: Junior Emma Zuniga goes on hikes when feeling stressed and overwhelmed. "To keep my mental health good I exercise everyday and go on walks with my family at night," Zuniga said. Hiking trails in California are starting to open up again, allowing for more opportunities to spend time outside.