Food drive raises $2K in gift cards for those affected by COVID-19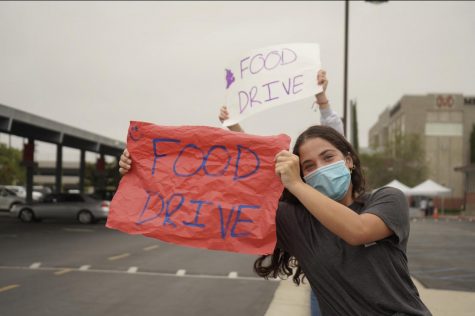 In order to benefit Catholic Charities, Mater Dei hosted a drive-thru food drive July 1 to support families who have been struggling during the COVID-19 pandemic, especially from underemployment or unemployment. The food drive helped about 1,000 families through various donations and $2,000 in gift cards. 
Kendra Hart, the associate director of Campus Ministry, helped organize the event and said she loved that the "Mater Dei family" came together to serve. 
"My favorite part about this was that we were able to creatively find ways to help," Hart said."It brings pride to be a part of this Santa Ana community and know that we will always help each other out."
Campus Ministry commissioners, such as junior Emma Middlemas, helped run the food drive by collecting donations from participants' cars.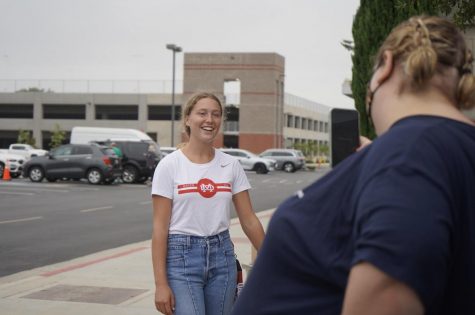 "My favorite part was seeing the smiles on the people's faces driving with their canned goods as they knew they were making a lasting impact," Middlemas said. "I would 100 percent do it again because it wasn't a hard task and I had lots of fun."
While waiting for cross country practice that day, senior Tait Vigeland noticed the food drive happening and decided to help out.
"Volunteering has always changed my perspective on life by intensifying my gratitude for what I have and by teaching me that a simple action can make a big difference in someone else's life," Vigeland said. 
 To learn more, visit the Campus Ministry office or email Madeline Dibb at [email protected]