Atypical summer motivates students to discover, dive deeper into hobbies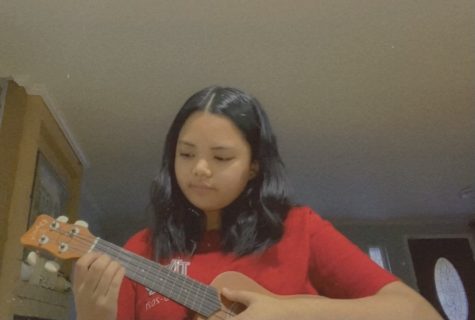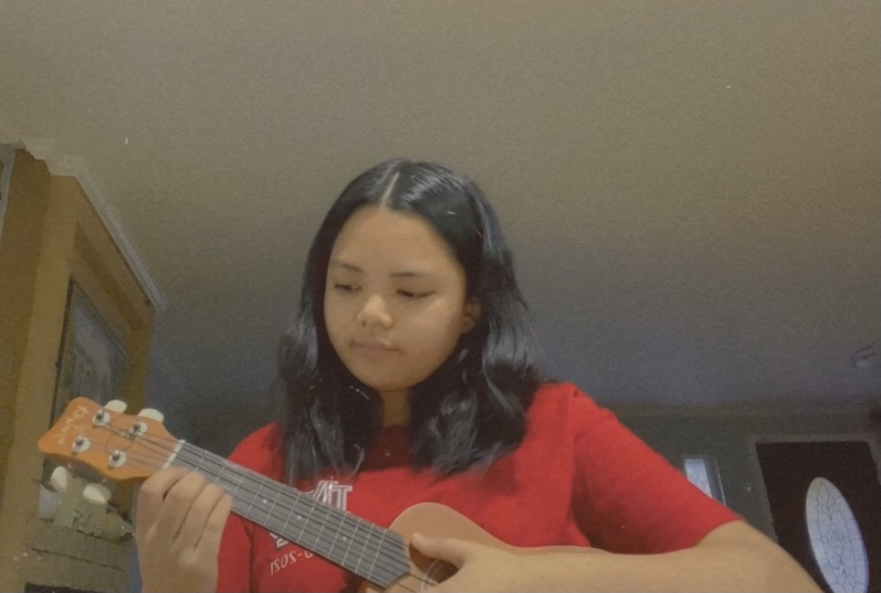 During the "new normal" of staying home and being away from friends and family, keeping oneself busy and mentally healthy has become a top priority. Students have been able to do this by experimenting with new interest, some even improving their skills in hobbies they already had. Hobbies, according to ComPsych, allow one to feel less stressed and, instead, feel more in control, which can be critical in these times.
In many cases, staying home can be burdensome for some people. However, some students, like sophomore Roecel Sangrador, have found ways to take advantage of their extended time at home. Sangrador decided it would be the perfect time to take up playing an instrument: the ukulele.
"I chose [ukulele] because, for a long time now, I have had a ukulele laying around," Sangrador said. "…I [hadn't] really had time aside to play it and quarantine gave me the time and chance to."
Sangrador also found that the joy of playing an instrument became a large part of getting through quarantine and recommends it to those who haven't tried it yet.
"I think a lot of people would like the aspect of learning the simple chords of a ukulele and being able to learn different strumming patterns…" Sangrador said. "I absolutely think playing the ukulele made my quarantine more enjoyable because listening to music itself was a hobby to me… Learning how to play my favorite songs on the ukulele was a big plus…"
Some students, like senior Madison Condon, already had a hobby before the pandemic and have instead used the time to perfect their abilities.
"I decided to start embroidering a lot more because it is something easy I can do while watching Netflix or calling friends," Condon said. "I chose this hobby because I used to watch my grandma do it and I thought it looked so fun and I wanted to try. I do think I had a lot more time to get better, and I have gone from only embroidering pre-printed designs to making my own."
Like Sangrador, Condon said that her hobby is something that many could enjoy
"I think a lot of people would like embroidering because it's really easy and you can personalize your clothes with your own designs," Condon said. "I do think having a hobby has made my quarantine more interesting because I feel accomplished when I finish a project, and I have been able to make things for friends and family which makes their day."
Similarly, junior Katie Conklin said she has had more time to enjoy her passions of dance and art by having more time to practice them during her time at home.
"I definitely think quarantine has given me more time to work on these hobbies because they are both mostly indoor activities that require little to no physical contact," Conklin said. "I've had a lot of time on my hands since quarantine so this gave me more time to focus on hobbies."
For Conklin, these activities have given her a way to not just occupy her time, but also to express her thoughts and feelings during this challenging time.
"Dance and art can help you express yourself," Conklin said. "Whether it's in the way you move or things you draw or write, you can show how you feel without outright saying it. That's one of my favorite parts about my hobbies… I think the hobbies have made summer more interesting because when it comes to dance and art, I'm able to express myself. That makes it a lot more fun for me."