The Benefits of Shopping Small Businesses
Small Businesses relies more than ever on their community during COVID times.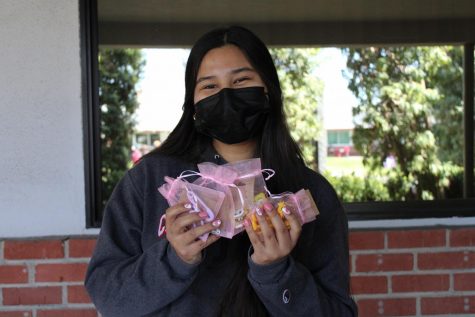 With COVID-19 lockdowns in California, small businesses have been struggling to stay afloat. Local companies rely on patrons from within
the community. Many of our own students or their families are small business owners and retailers.

Some industrious students on campus have used their dreams and talents to start up their own small businesses. Sophomore Alondra Martinez started her own small business last year called Moon & Magic Collection, where she sells funky earrings.
"I sell earrings you don't normally see in jewelry stores. For example, I have earrings of characters, animals, and figures." Martinez said. "I decided to make this small business because I come from a family of small businesses and they mean a lot to me and I have always been very passionate about it. 
Martinez created this style of earrings for people to truly express the individual side of themselves for the world to see, as each person is distinct in their own way. 
"I just wanted to make more unique earrings that you don't normally see in the store so more people can express themselves," Martinez said. "I want people to know that showing who you truly are in your outfit or accessories is a good way to be unique to yourself." 
The challenge of creating a business and putting your name out there in the world is no small task. However, with the support of family and friends, small business owners like Martinez have the support to continue selling their products to not just close friends and family but the greater community. Word of mouth is one of the best ways to promote a new product. Letting others know where you got it can make a big difference to the budding entrepreneur. 
"The journey at the beginning was hard when it was starting off, but now that my business is becoming more well known in family and friends, it's been going much better," Martinez said. 
Some students have parents who are small business owners, so they understand the journey a small business enterprise must take to become successful. Junior Max Shaw's parents own and run their own small business called Moore Parts, where they sell off-road sand rail, vintage Volkswagen parts, and accessories worldwide. Shaw grew up working many summers at his parents' shop where he worked in receiving inventory and packing boxes. 
Shaw states how, "[His parents] goal is to keep growing online sales and ultimately sell the company when my brother and I graduate from MD." 
Just like Shaw's parents, some small business owners work directly with their customers to show their gratitude for shopping at their store. Instead of just random customer service representatives, Shaw's parents also personally communicate directly through their emails when working with a customer. These small actions, like a personal note from the owner themselves, shows the difference in the passion behind the heart of a small business.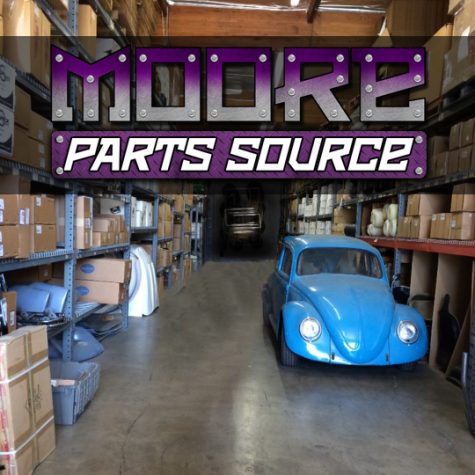 "When you shop small businesses, you are directly helping a family in a community succeed and benefit," Shaw said. "…Customers are always shocked to learn that they are speaking with the owner regarding an order or technical question. I think that is part of what makes our store so special."
The first question that comes to mind when thinking about shopping at a small business is why choose that shop? Shopping at small businesses allows one to find shops that sell products that fit their style while also supporting someone's business. Junior Monica Bostros likes to shop at small businesses like @thisisyoursigndotorg, @nicolinaclothing, and @thriftnthreads on Instagram rather than chain stores because she has a better time finding clothes that go with her distinct style as opposed to the options at most chain stores. Another aspect that is important to Bostros is the ethical mission behind the store and its products. The materials used and the way manufacturers produce the clothing indicate how ethical it is to buy it. 
"For me, it depends what I am looking to buy, but for clothes and accessories I prefer small businesses because of the fact that they are unique," Bostros said. "When shopping small, I look at the producers creativity, sustainability, and how ethical the business is."
Even though shopping at larger chain stores might be convenient, shopping for small businesses has been sometimes perceived to be better locally, environmentally, and for the economy. Shopping at smaller companies not only helps the people working behind the scenes, but also helps embrace a new style that fits you. Some larger chain stores are "fast fashion" stores that use materials harmful to the environment, and maintain less than ideal conditions for its workers. When it comes to small businesses, some create their own products all by hand or even buy clothes from more ethical corporate companies. 
"Shopping small has many benefits like promoting jobs and opportunities. It provides greater access to product diversity, and it encourages environmental sustainability," Bostros said. "For me, it depends what I am looking to buy, but for clothes and accessories I prefer small businesses because of the fact that they are unique."
Shopping at small businesses isn't always easy, nearby, or selling what you may be looking for, but many social media platforms have made it easier for small businesses to promote their products. For example, Instagram has a tab just for accounts that sell clothes and other accessories for users to shop at. TikTok allows business owners to promote their products for the whole world to see, and if the video goes viral, it can really help a business boost their sales. Even if you can't buy their products, a simple follow still helps. 
"I find small businesses through the Instagram shop section, and my "For You" page on TikTok,"  Bostros said. 
In this type of uncertainty, small business owners need support from their own community. By sharing their name or even making a single purchase, you can help them prosper.
"During this pandemic, small businesses have been struggling immensely. Shopping from small businesses can benefit their lives and can even help people who are struggling economically," Martinez said. 
A single purchase at a small business store helps them succeed in their community and family. Shopping for small businesses not only helps people find their own style, but helps support the owner and their hard work. People who own businesses or support them all come from different backgrounds but all have one thing in common: strong work ethnic. 
"Shopping small is essential to our way of life," Shaw said. "Small business supports the majority of employees in the country and without small business we would really be missing out on some truly unique products not to mention, stellar customer service."