So you want to be a collegiate journalist?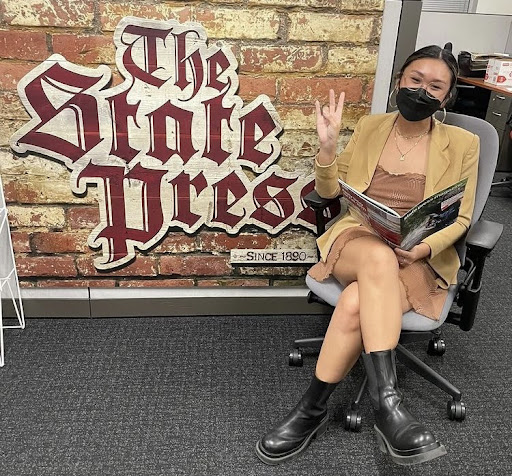 Academic institutions such as high schools, colleges, and universities often allow creative outlets for their students to express themselves. Such creative liberties include students leading campus tours, running social media pages, and, most notably, having the chance to write for a school publication. 
Isabel Hope, a current University of Alabama student, serves as the assistant news editor for the student-run newspaper, The Crimson White. Hope, despite not being a part of a high school publication, felt compelled to write for The Crimson White due to both of her parents being journalists.
Although she did not have prior experience writing for a school publication, while in high school Hope contributed to a non-profit organization focused on American gun reform policies. It was there where Hope had the ability to interview students and gain journalistic experience.
"I did a student-led activism nonprofit [and] that's where I kind of got my first journalism experience because I would interview student activists for [a] website chronicling their experiences," Hope said.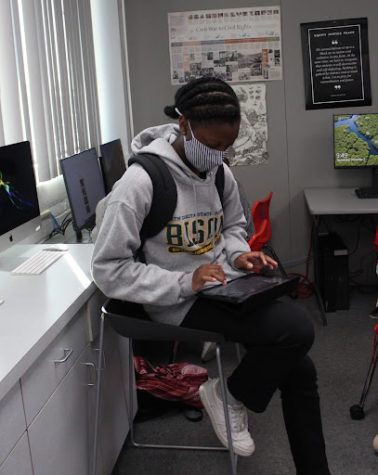 In the newsroom today, Hope works with a diverse group of individuals to create unique content such as a feature on an Alabaman Indigenous American tribe. However, at the start of Hope's journalistic career working with such a diverse group proved to be humbling at times.
"[There] was a lot of intimidation at first. But, the cool thing about college newsrooms is that [everyone] acts like a professional every week, because you are a professional journalist," Hope said.
Danielle Jones '21, is a current freshman at the University of Southern California (USC) and serves as a staff reporter for the Daily Trojan in the arts and entertainment category. In her time at Mater Dei, Jones served as copy chief for The Scarlet Scroll and learned a variety of skills she believes help her now as a collegiate journalist.
"I still use an organizational document, like the planning sheets [Mater Dei] uses, before I start a new article . . . High school journalism basics were helpful because I went into the Daily Trojan already knowledgeable on how to report and structure a story from start to finish," Jones said.
Jones focuses on a specific category of content, and as a result faces different setbacks than a general college journalist. In a city such as Los Angeles, known for its varied artistic scene and fast moving pace, this proves to be an interesting feat.
"[Transitioning] is not really a struggle, just an adjustment. The time I have to work on an article is shorter so time management and decisive decision making is crucial. Also, being creative, considering art and entertainment, is important for my position so I try to come up with fresh ideas or angles," Jones said.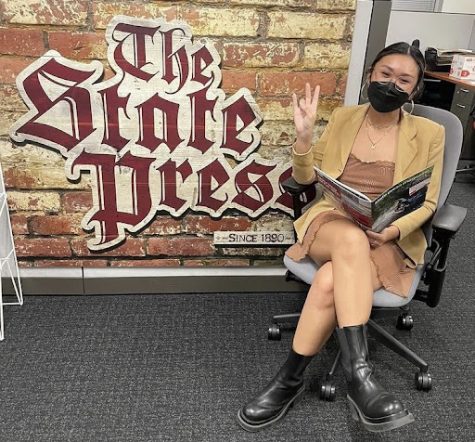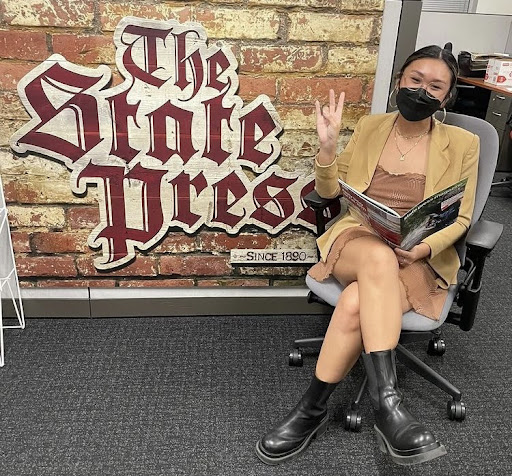 Kristen Castillo '19, an editor for Arizona State University's student-run newspaper, The State Press shares similar sentiments to Jones and how such an intense production schedule has affected her.
"[The State Press] has late nights every day [from] Monday through Thursday, and we have 'production' from 5:30 PM to 9 PM. Back to back, we're just publishing stories on our website nonstop after having gone through several rounds of edits," Castillo said. "Everything is then published on our website all in the same night. Going through these week-long cycles feels quite rigorous and the pressure to produce is definitely felt throughout the week."
However, despite all the pressure—whether it be from working with such a large staff of students or producing on tight schedules—these collegiate journalists find comfort in knowing that they are making a difference on their college campus and building a community of young journalists.
"It's going to be really scary joining a college newspaper, but when you find like minded people—a whole tribe of your own—that are passionate about the same things as you are, they're going to push you to achieve such great, amazing things," Castillo said. "College newspaper has honestly made me feel so good about myself, and has made my college years so much more memorable. I wouldn't trade it for the world."
Leave a Comment
Donate to The Scarlet Scroll
Your donation will support the Student Publications Department at Mater Dei High School. Your contribution will allow us to keep our equipment up to date and cover our annual website hosting costs.