Newly-elected ASB officers reflect on their roles, goals for next year
On Feb. 1, the student body elected four students to lead the Associated Student Body as officers for the 2019-2020 school year. As ASB officers, these four leaders – Dakota (Kody) Rymer, Allison (Ally) Barry, Abigail (Abbie) Frank and Samuel (Sam) Neglia. "The ASB student leaders organize and coordinate more than 150 activities and events each year," according to the Mater Dei website.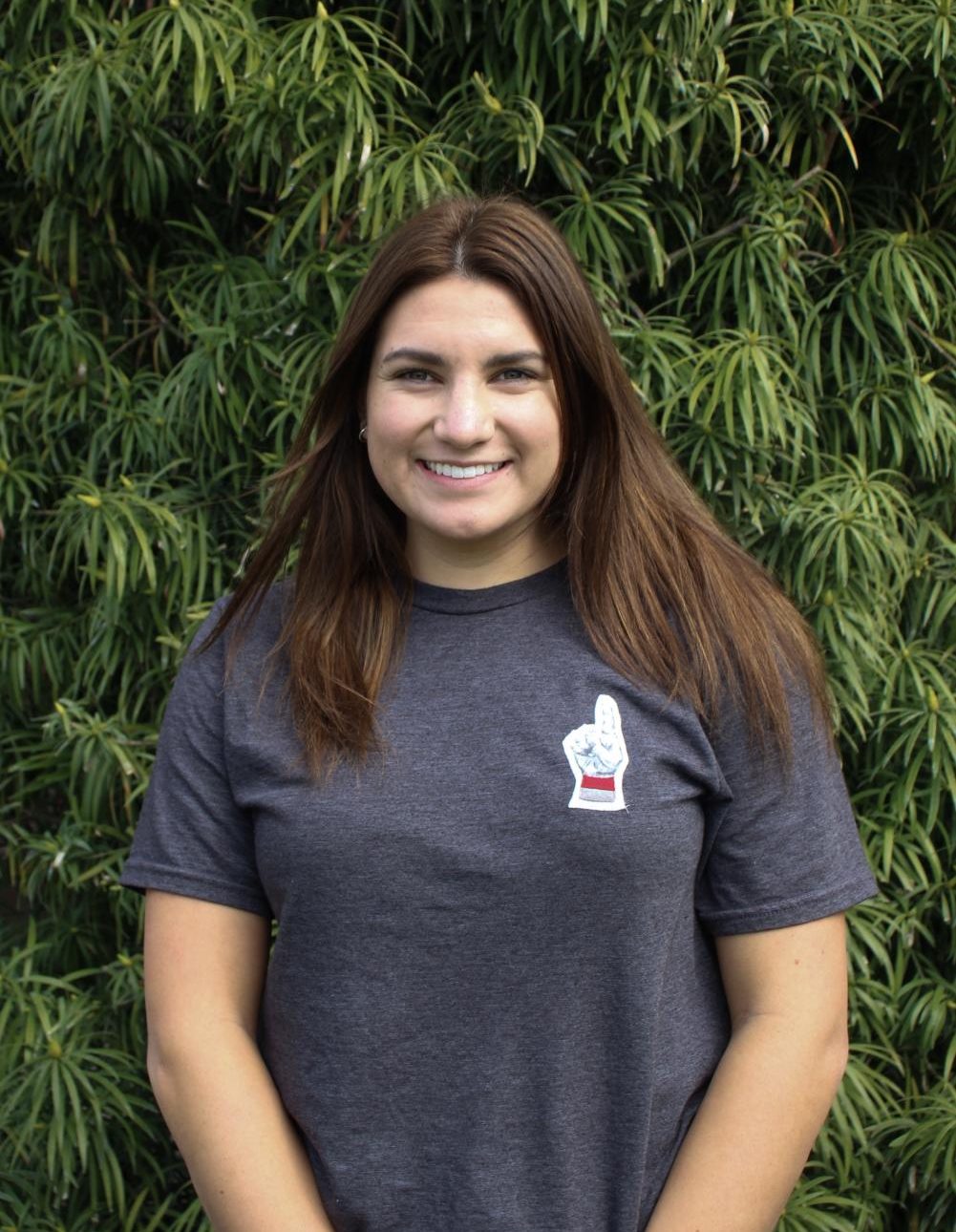 DAKOTA (KODY) RYMER – PRESIDENT
ASB President Kody Rymer has been her class treasurer since her freshman year and is excited to begin her new position. She is also on the Mater Dei Swim Team, participates in National Charity League, and as of the 2018-2019 school year founded and is president of her Sit With Us club.
"I'm so excited to help [better] the school environment," Rymer said. "I'm really excited to make sure every student feels welcomed, especially the freshmen."
Rather than simply starting fresh with the upcoming school year, Rymer hopes to continue the work she started in her three years on ASB. 
"I … helped with serving the other positions and learning how to be a leader overall so that helped me [prepare to] become President," Rymer said.
Rymer said she also has many unique ideas that she hopes to bring to our school in the upcoming school year.
"Some of my goals next year will be to implement and improve not only senior events but all school events as well," Rymer said.
ALLYSON (ALLY) BARRY – VICE PRESIDENT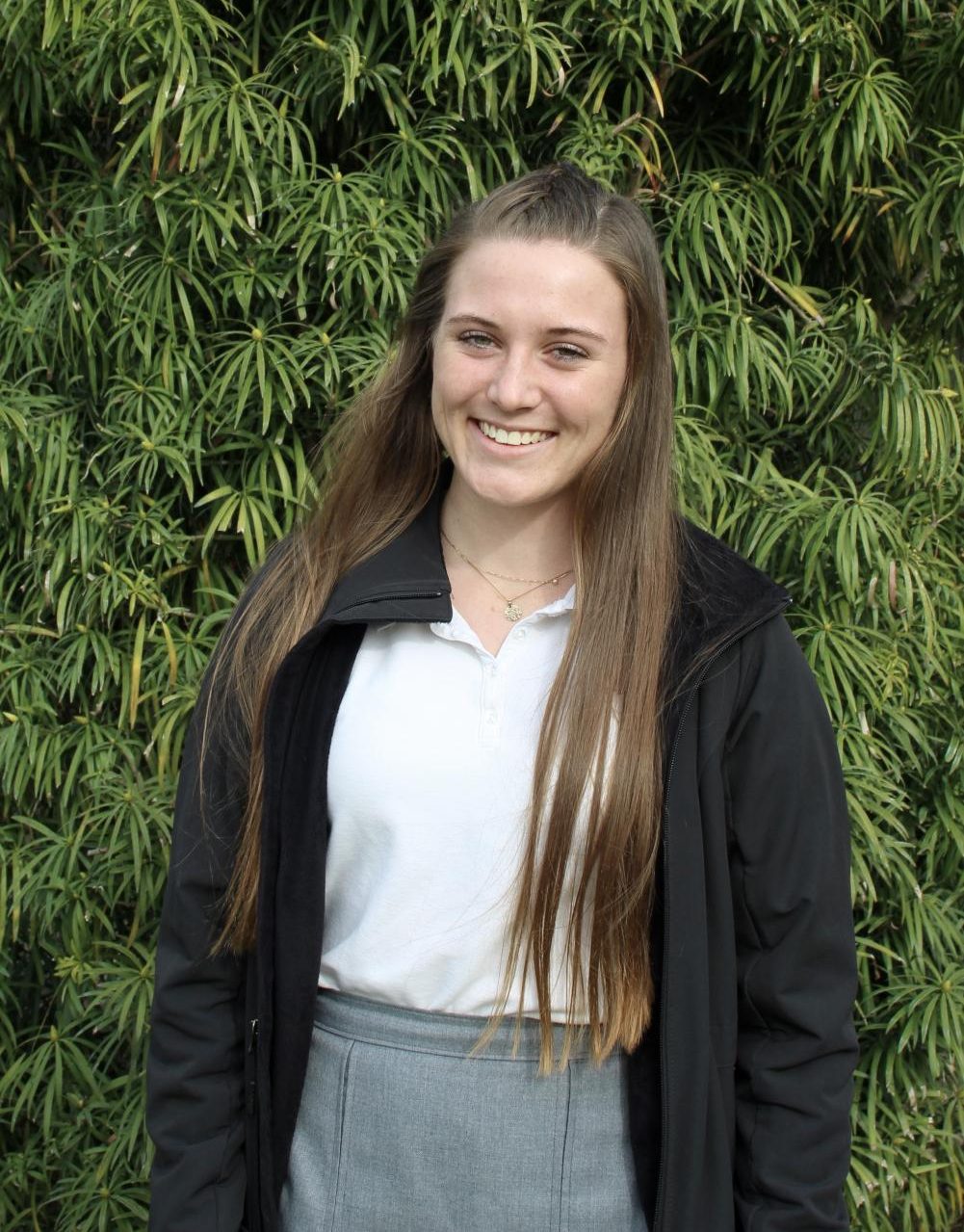 ASB Vice President Ally Barry is the current junior class Vice President and is also involved in choir, soccer and Campus Ministry.
"I really enjoy being involved in campus," Barry said. "So as much as I can do, I love to do" .
Barry said she will continue using her leadership skills and experience as a class officer to lead the student body.
"I love the opportunity that I'm gonna be able to have to be a leader to all the students on campus and to also represent the students as best as I can," Barry said.
Barry said her goal for the upcoming school year is to represent the student body as best as she can and to create a connection between administration and students.
"[I] just want to be the hand for them," Barry said. "I want them to be able to work through me."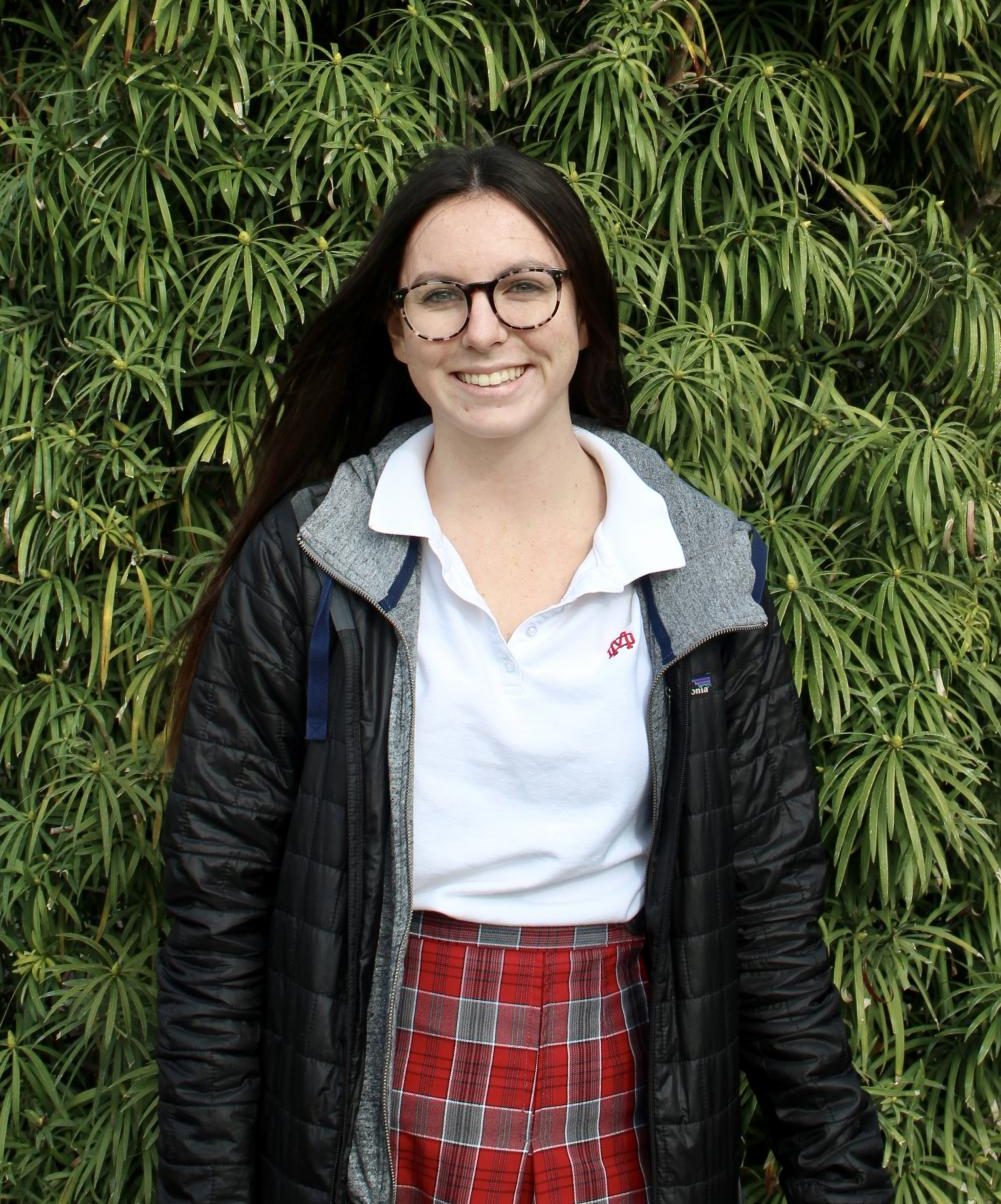 ABIGAIL (ABBIE) FRANK – TREASURER
ASB Treasurer Abbie Frank is currently a rally commissioner and has been involved in ASB since her freshmen year. She also participates in song and choir.
"…I just want to help out as much as I can and I love being involved," Frank said.
Frank said she will use her experiences as rally commissioner to help her gain insight into ideas for dances, rallies, and other on campus events run by ASB.
"As rally commissioner… you meet so many people and you get to hear everybody's opinions on what they want for rallies and then you can incorporate that into dances and more things," Frank said. 
Frank said she has goals that she intends to accomplish in her senior year through her new leadership position on campus.
"I want to be able to incorporate everybody at the school and make sure everybody has a chance to be heard," Frank said.
SAM (SAMUEL) NEGLIA – SECRETARY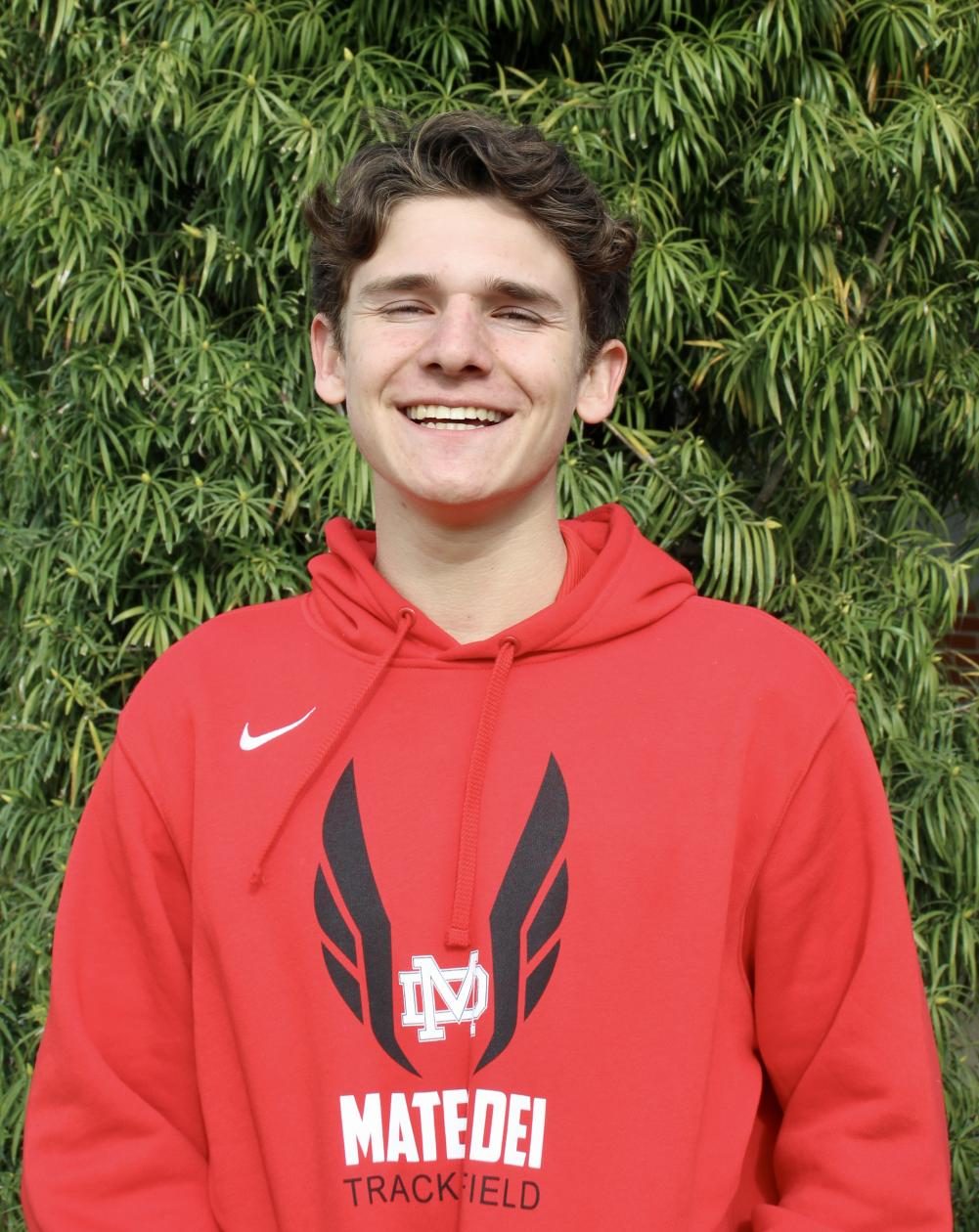 ASB Secretary Sam Neglia has been the class secretary for the past two years. He is also a varsity track athlete and a member of CSF, Renaissance, Campus Ministry, and NHS, along with his leadership position.
"I like supporting all the students here because I hope they have as good as an experience here as I do, and I just want to make it as good as possible for them," Neglia said.
Neglia said he plans to carry the knowledge that he has gained throughout his ASB career thus far into the upcoming school year.
"I have been taking notes through all the meetings and I want to use that for upcoming meetings [in the] new year…" Neglia said.
His decision to run again stemmed from his desire to be a leader on campus and help others through this position.
"I have been secretary for the past two years and I… wanted to continue doing it because I love serving," Neglia said. "…for this upcoming year I want to really work with the students more and hear their voice not just the ASB, because it's mostly about them not us," Neglia said.