Football jerseys, rivalry featured in new Gatorade commercial
Starring NFL defensive end J.J. Watt, Gatorade's newest worldwide commercial premiered this summer depicting how athletes in basketball, wrestling, volleyball, baseball, soccer and other sports can find motivation in team rivalries. The biggest surprise though was the rivalry featured during the football segment of the commercial: The Monarchs versus long-time rivals the St. John Bosco Braves.
This commercial has amassed more than 31 million views on YouTube, not including how many times it has been seen on television. The Monarch football players shown in the commercial, however, were not actual players from the school; rather they were paid actors.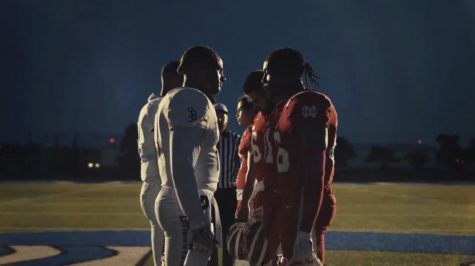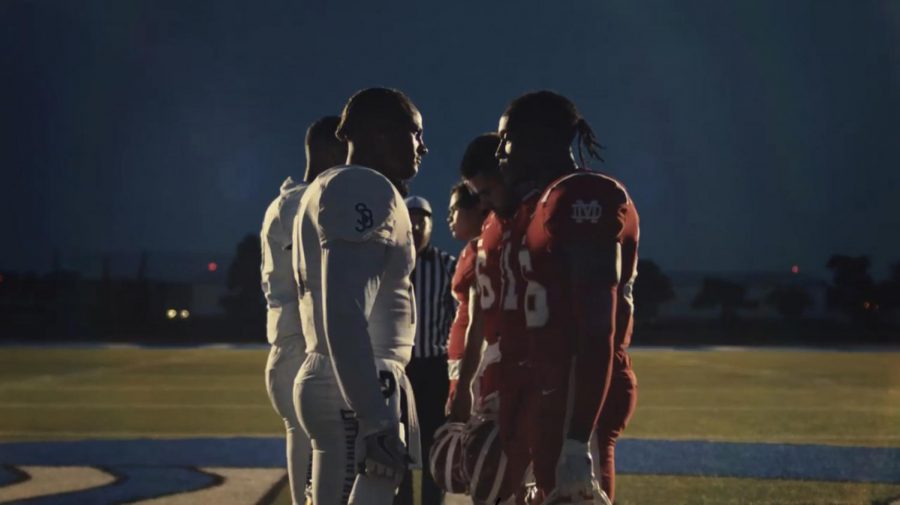 "I think it was presented in a positive way and I think people were excited that there [was] the Mater Dei logo … it excited people across the nation because it was a national commercial," Head Varsity Football Coach Bruce Rollinson said. "[It perks interest in] people that are affiliated with Mater Dei … it perk[s] interest with people in the local community…"
Junior and varsity football player Sean O'Hara sees that the commercial could possibly have a big impact on the amount of people hearing about the school.
"This will definitely make our school more well known because I've seen it on regular TV and YouTube ads so that means that people all around the world have seen this," O'Hara said.
Rollinson said the commercial is a good way to enhance the school and the football team's "brand."
"… it's going to enhance the image, the attractability, [and] Mater Dei High School," Rollinson said. "And whenever any of us, whether it's football or any other sport or performing arts, has an opportunity to be put on a national stage you are going to jump on it … because of the pride we have in [our] high school."
As a result of this attention, the team sees plenty of new opportunities on their horizon as a result of the commercial, especially because " it catches the eye of the Trinity League," Rollinson said.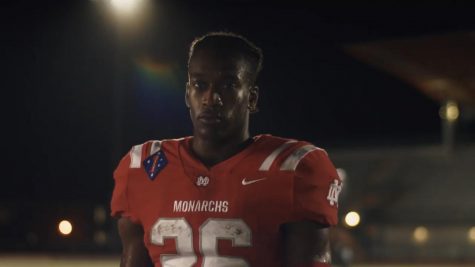 "…any other school could have been in it and they picked our school instead of anybody else," junior and varsity football player Chris Mazzuckis said.
Rollinson also said it was important that Gatorade chose to particularly showcase the Mater Dei and Bosco rivalry.
"You know we've always been considered a national power but there's so much more media attention now on this because of social media…," Rollinson said. "We were very honored that our school was chosen because there's certainly a lot of other national powers that are Gatorade sponsored too but they chose Mater Dei and St. John Bosco rightfully so."