Seniors prepare for college alongside guidance from counselors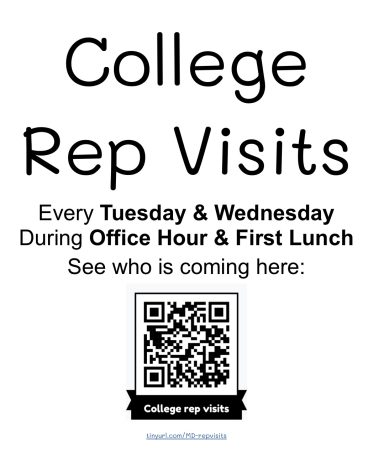 As college applications and due dates approach, many seniors are working on preparing for college. Most seniors make their final decisions on college lists and finalize their applications before the new year.
Throughout this process, Mater Dei seniors have many people they can look to for guidance, such as the Mater Dei college and career counselors.
One of the many counselors on campus is Mrs. Kimberly Dittrich. Dittrich is available for students to ask for personal and academic help, which is very useful for those getting a head start on the college process. She shares some tips on how seniors should start the college procedure.
"Current seniors should have already begun the process," Dittrich said. "Early applications have October 15th and November 1st deadlines [respectively]. If Seniors want to take advantage of early admissions, they would want to be working on their applications, gathering their letters of recommendation and sending transcripts."
Dittrich has worked with many students and seniors. From her experience, Dittrich believes that it is never too early to start thinking about college.
"It is never too early!" Dittrich said. "It is important to keep up with your grades and types of classes you are taking. Find balance with extracurriculars, volunteering and academics. Colleges want to see a well-rounded student."
Dittrich has aided many seniors throughout her years as a counselor and knows, from experience, the do's and don'ts of the college application process.
"The biggest thing is BE YOURSELF!!!" Dittrich said. "Colleges want to get to know you and see a whole picture of who you are as a student and community member. Make sure you are highlighting more than what they can see from a transcript."
Just as Dittrich has tips for what to do on college applications and the best ways to demonstrate yourself, she also has tips on what not to do.
"DON'T procrastinate! College applications are very time consuming. If you wait until the last moment you may not be sharing your best work when it comes to your essays. Beware of Senioritis! Colleges still expect the same level of hard work and grades even once you have been accepted. Don't give up," Dittrich said
Senior Kemper Rodi is one student who has been getting a head start on the college application process. She is involved in many extracurricular activities at school, such as acting as the Co-President of NAHS, Scarlet Ambassador, and Fine Arts Club President/Founder in addition to being a great student academically. Rodi believes it is essential for college students to research the schools that interest them, what the campuses are like, and what programs the schools offer.
"Do your research on various schools and visit campus if possible," Rodi said. "It is vital that you understand the programs, opportunities, community, facilities and even housing offered at a specific college. Speaking from personal experience, you may believe you like a school until you further analyze it."
Rodi is a diligent student who has been mentally preparing for college for a while. She is a great student and proactive in preparing and getting into college.
"My plan is mainly just to stay calm and believe in myself," Rodi said. "College can be a crazy, chaotic, and competitive process that places an absurd amount of stress on seniors. Thus, my way of preparing is working ahead, enjoying my senior year, and not worrying too much."
Not only has Rodi made the proper preparations for college but also, like many seniors, she has had a handful of colleges she has been considering applying to. Since Rodi has had various colleges in mind, she has also been productive in finalizing her essays and statements for those college applications.
"I have a list of around 12 schools. I really like Duke, Georgetown, and University of Pennsylvania, but they are rather difficult to get into," Rodi said. "My experience has been bittersweet so far–I generally enjoy writing, but adding on a myriad of essays on top of my current workload is not very fun."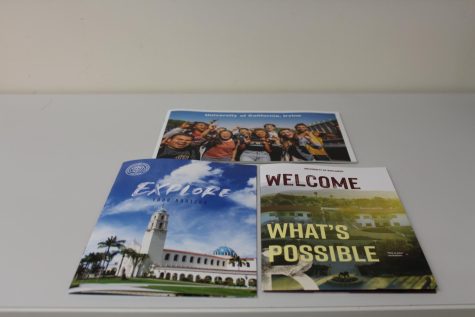 Leave a Comment
Donate to The Scarlet Scroll
Your donation will support the Student Publications Department at Mater Dei High School. Your contribution will allow us to keep our equipment up to date and cover our annual website hosting costs.