Trump Signs Executive Order Blocking Overseas Refugees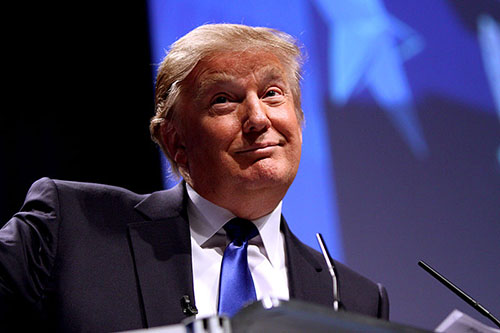 On Fri., Jan. 27, 2017, President Donald Trump enacted a "Muslim ban," which would block immigrants from Iraq, Syria, Iran, Libya, Yemen, Sudan and Somalia for 90 days. Also, it ended the entire refuge program for 120 days.
The goal of the executive order is to "keep radical Islamic terrorists out of the United States," said Trump. The order affects migrants, refugees and U.S. legal residents (green card holders).
According to Rudy Giuliani, former mayor of New York City, Trump's intentions were against religious discrimination. Many have called Trump out for his program, saying that it prohibits any Muslim from entering the country.
Senate minority leader, Democrat Chuck Schumer of New York, tweeted Friday, "there are tears running down the cheeks of the Statue of Liberty tonight."
On Sat., Jan. 28, 2017, U.S. District Judge in Brooklyn, New York, Ann M. Donnelly, blocked ordered a halt to deportations of "refugees or others who hold valid visas to enter the United States," reported The Los Angeles Times. This means that those who are in U.S. airports, traveling from predominantly Muslim countries in countries listed in Trump's ban, can stay, for now.
According to The Washington Post, "Trump gives no sign of backing down from travel ban."
Though the United States will not be accepting any refugees, Canadian Prime Minister Justin Trudeau is fulfilling his goal by embracing them, even meeting some of them as they arrive.
Trudeau tweeted, in response to Trump's ban, "to those fleeing persecution, terror & war, Canadians will welcome you, regardless of your faith. Diversity is our strength #WelcomeToCanada."