With the end of Colorguard, Winterguard prepares for upcoming performances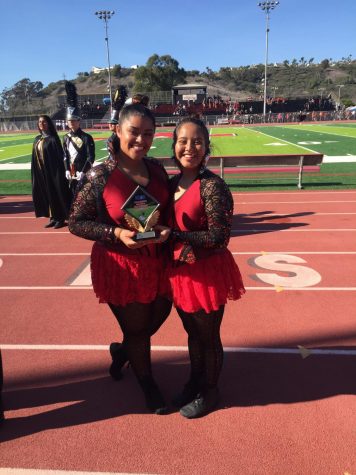 With the end of the football season, comes the end of Colorguard and the beginning of Winterguard. While Colorguard usually performs outside with live music from the marching band, Winterguard is done indoors with recorded music.
Winterguard is the process and way of performing a story through props and movements. Some of the most common equipment are flags, flagpoles, rifles, and sabres. A sabre is a type of long sword. All of these items are the items being thrown into the air during the performance.
In the fall, Colorguard competed in the California State Band Championship and finished first in the Colorguard division 2A with their Alice in Wonderland-inspired show, "The Change of Hearts." Now, the Winterguard team is preparing to compete in solo competitions.
"We like to keep in mind how great it felt to do such an amazing job during fall season and how we want to excel again in Winterguard," said Winterguard captain senior Isabella Orozco.
This year's Winterguard shows will be performed to the song "Bring Me to Life" by Evanescence, with the Winterguard performers portraying a narrative of "rag dolls" coming to "life." The music is chosen by their coach, Chadd Hartman and the choreography is taught by both Hartman and assistant coach Amanda Cruz.
"[Our coach] does consult with the team to know our opinions," Orozco said. "I like the music and so does the rest of the team."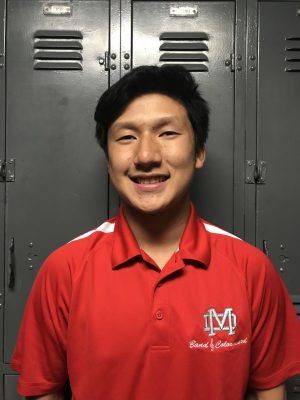 Many of the members are looking forward to this show because it reminds them of the show the team performed two years ago.
"We are excited because it is a dark show which reminds the upperclassmen of 'The Raven,'" Orozco said. "'The Raven' was a show performed in 2017 that was inspired by Edgar Allen Poe's 'The Raven.' We placed second for that…"
Performing in Colorguard and Winterguard is not just a hobby for many of its members.
"Colorguard to me is not just a place where you can toss of throw things in the air, but a place to connect with the thing you love the most and the people surrounding it," sophomore Hailey Rivas said.