All-male hip-hop team works to 'be better than [they] were yesterday'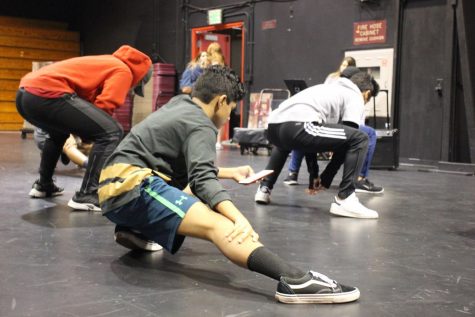 Many days a week, countless hours, and a lot of dancing – that's all the all-male hip-hop team needs to relieve themselves of the everyday pressure and homework that is part of their daily lives.

"Everybody deals with stress and sometimes life can be a lot to handle," senior Co-Captain Andrew Tolentino said. "Say you have to study for a lot of finals or tests or you have some problems with your family or some friendship issues – dance is just there where you can push all that aside. It's really, escape for a few moments, relax and have fun."
Many of the members agree that dance is an important part of their lives.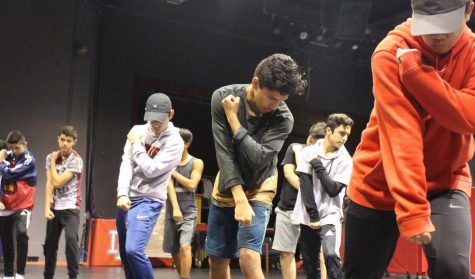 "Dance is a thing to have, it's not an outside thing for me," sophomore Dante Casarin said. "For me, it's [that] I get to … have fun and forget about everything, and all of my troubles and stuff."
Although relaxing, being a member of the team also requires technique and chemistry among the members, who are both experienced and inexperienced in dance.
"I definitely feel that it's a talented group; they have a lot of potential to [do] great things," Coach Mitch Villarreal said." I know that they've been through a lot together as a team since they've first started out and I feel like that bond takes them higher and gets them to build each other so well especially in competition season."
Their experiences together allow the members to improve their craft and work to perform their dances to the best of their ability. Casarin said that, although the team aspires for perfection, they still experience faults that they may learn from.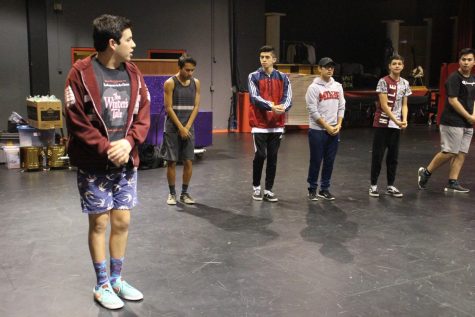 "There cannot be a year without any setbacks in dance but that is where we grow as dancers and as a team," Casarin said. "For us dancers, you can't have a perfect performance without it looking bad at one point."
Though these mistakes may be frustrating, a passion for dance remains as one of the team's primary sources for overcoming stress and mistakes. For senior Co-Captain Mateo Ramirez, dance is one of the greatest influences in his life.
"I couldn't imagine not dancing," senior Co-Captain Mateo Ramirez said. "I wouldn't know what to do if I wasn't a dancer. It's the sole part of who I am. I'm a dancer and I love to dance, so it's basically everything to me."

As competition season approaches, the members repeat the same moves over and over again, burning the choreography into to their minds and bodies. At practice, there is little downtime – instead, the members remain focused on practicing and improving every little detail. Villarrel said that he tells his team to be greater than they were yesterday.
"I always try to remind them that today is just another day for us to get better because there's always room for improvement," Villarreal said. "There's never gonna be a endpoint, which is the top, so you have to constantly chase that."