Mater Dei Varsity Water Polo hosts Boo Bash, Halloween tradition continues
The Mater Dei Boys and Girls' Varsity Water Polo Teams, in conjunction with Campus Ministry, hosted a Halloween Boo Bash for over 100 guests. On Oct. 8, 45 water polo players joined with the Down Syndrome Association of Orange County (DSAOC) to deck out the LeVecke Center with spooky decor and set up games and snacks for the attendees. Boo Bash, a dance that invites the DSA members to celebrate Halloween, has become a tradition for Mater Dei and holds a special place in the hearts of the water polo teams. The two teams were excited to once again host the bash after it having been canceled the past couple years due to COVID. This is their sixth time planning and working the event.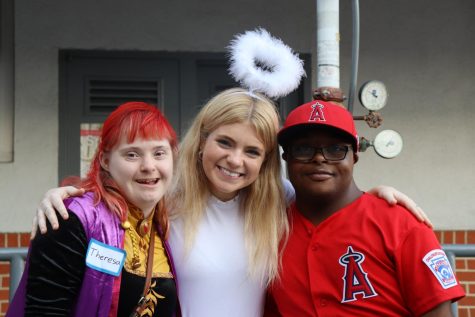 Each visitor arrived in costume, and was greeted by a cheering tunnel of players, ready to whisk them off to a night of dancing and fun. Upon entering the dance one heard DJ Willpower blasting hit tunes of the 2000's, starting the Boo Bash off with a bang. DJ Willpower, a member of the Down Syndrome Association himself for many years, spun the music all night in his Jack Skellington costume. With fan favorite songs playing, guests and volunteers joined together on the dance floor, making new friends and getting to know each other. 
Ryan Diaz, a senior and water polo player, had the chance to interact with a few guests while at Boo Bash. 
"I got to meet a lot of people," Diaz said. "When you're partying with these people, you completely forget about the disability part. You completely see them [in a different light], … and you really connect with these people. It's hard to explain, but it's an experience and it's pretty cool."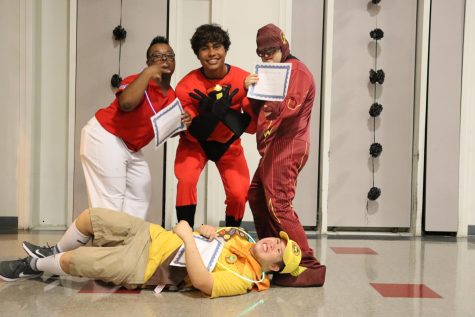 The Boo Bash is an opportunity that provides attendees to grow in awareness about Down Syndrome and the progress organizations like DSAOC have made for inclusivity in Orange County and beyond. 
New volunteer Nathan Banos had no idea what to expect from his experience, though at the end, he was happily surprised. 
"I feel like [Boo Bash] is one of the most fun ways to get service hours and it really just helps [the community]," Banos said. "You're helping people."
    Boo Bash is not only a chance for the DSAOC members to expand their horizons, but also an opportunity for volunteers to learn more about the benefits of giving back and promoting inclusivity.