Athletes get to compete in the 2021 sports season after fall and winter seasons were delayed
CIF has approved the start of all sports from the result of low COVID cases and the vaccines rolling out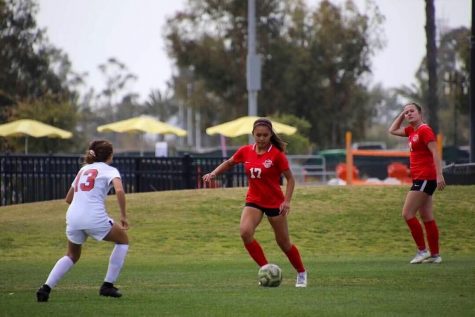 With COVID-19 vaccines rolling out and people starting to see a light at the end of the tunnel of the pandemic, CIF approved outdoor and indoor sports to start their seasons at the beginning of March. For over a year, sports have been canceled due to the pandemic which cut short the spring sports season and canceled all fall and winter sports for the 2020-2021 school year. A year later, all sports—fall, winter, and spring—are starting to compete again with guidelines and restrictions.
Currently, the fall and winter sports are in full swing. The girls volleyball, water polo, cross country, and tennis teams have finished their fall season, playing only a limited amount of games. Girls and boys soccer, football, boys and girls
basketball, and boys water polo are currently playing out their seasons. This year, spectators have been limited to home games and each player has two tickets for families to attend games where social distancing and wearing a mask is required.
Senior Ceanna Doria is part of the varsity girls soccer team where she's been waiting for CIF to announce the approval for sports to play.
"I was actually extremely happy, coming off the break with a year of not doing anything, not having any sort of sports in my life, especially because I've been playing sports ever since I was young, so [I'm] excited to get back to normalcy," Doria said.
Beforehand, teams continued to practice either through weights, practices, and even practices over Zoom (when the cases were high), preparing to be ready for the "go ahead" signal for their seasons to start.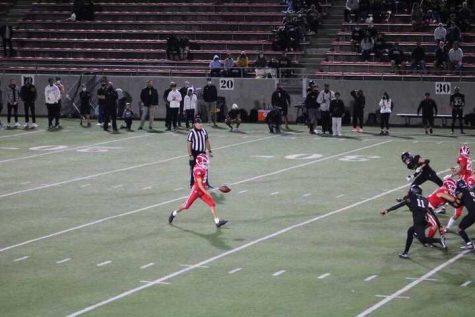 "Actually we've been doing Zoom practices online so it was different, but it was something we had to adjust to and get back on," Doria said. "[Zoom practices] were very hard actually, I would have technical problems with the Zoom, trying to get everyone on track and get used to it again."
Senior Joey Delaney is part of the varsity football team, where they have been practicing for their senior season since football season ended his junior year. Delaney has been part of the program since his freshman year. After practicing and waiting, football got the green light to start their season.
"Everyone is really happy because five to six months before that it was just weird practicing and we weren't sure, but we were hopeful but once the news came [unexpectedly], we all got really excited," Delaney said.
With the season starting, new COVID guidelines have been put in place to implement a safe season for everyone. "Obviously the masks and social distancing and having your own water bottle and being quick in and out of the locker room, stuff like that," said Delaney.
Waiting to know if a season will even happen can be stressful, but a constant reminder of knowing "you will have a season" was the case for Delaney. It helped him stay positive during these times.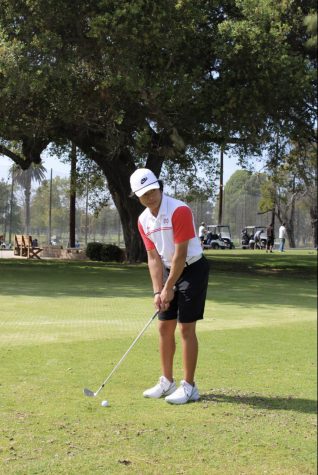 Being successful has been a stressful topic for the teams this year. With a whole year of no practice, the players have had to adjust to the fact that they need to push themselves so that they eventually can do well during their season.
Senior Ryder Henares is on the varsity golf team and has won multiple championship titles within the past three years. As a senior, Henares talks about how his team is most successful after the year off.
"The key to our success this season is to play for one another and limit mistakes. My teammates and I try to score as low as possible every time we compete." Henares said. "However, if one of us doesn't have a good day, it's the other's job to cover for our teammates and minimize the damage. If we are able to do this consistently, Mater Dei is a tough team to beat."
"I'm most excited to play Servite. The history between the schools and the close matches we've played against them in the past were intense," Henares said.
According to the students, the overall energy of all Monarch athletic competitions has been completely unmatched this year. Because of the pandemic, spirits were low, but as soon as the news came out, crowds' energy levels were "insane".
"Just having games has been a big part because it had been over a year and you could just tell that everyone was so excited and the energy was so different to be out there and it was lots of fun," Delaney said.